Gambia cancels expulsion of 'Hezbollah-linked' Lebanese tycoon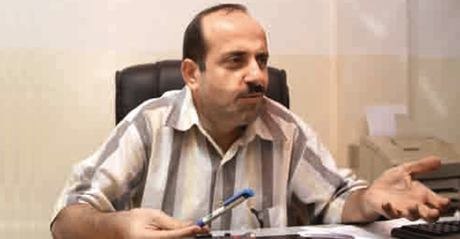 The Gambian government has withdrawn its expulsion of a powerful business magnate accused by the United States of funding the Lebanese militant movement Hezbollah.
Lebanese-Gambian multi-millionaire Hussein Tajudeen, a former close friend of President Yahya Jammeh, had been ordered to leave the country earlier this month for "unacceptable business practices that are detrimental to the Gambian economy," according to the presidency.
But the government said Saturday that the decision to expel the businessman and his associates had been "rescinded".
"Mr Hussein and his associates are hereby allowed to continue to live and do business in the Gambia," the government said in a statement read on television late Saturday.
The expulsion order was lifted after Tajudeen agreed to carry out his activities legally, the statement added.
Tajudeen, owner of the nationwide Kairaba supermarket chain and a Gambian resident for 16 years, was the country's main importer of rice and flour as owner of the parent company, Tajco.
The business is alleged by the US to be part of a multinational network that has generated millions of dollars for Hezbollah, designated by the White House as "among the most dangerous terrorist groups in the world".
US sanctions imposed in December 2010 targeted a network of businesses owned or controlled by Tajudeen and his brothers in the Gambia, Lebanon, Sierra Leone, the Democratic Republic of Congo and the British Virgin Islands.
The Gambia has expelled Tajudeen before, in June 2013, for stocking groceries months past their sell-by date.