US will supply gas to Ukraine, Europe in 2 yrs, says McCain
The US will be able to supply natural gas to Ukraine and Europe within two years, Senator John McCain pledged in Kiev. The American politician believes that only gas reliance prevents European countries from hardening sanctions against Russia.
"The United States will supply natural gas to Ukraine and other parts of Europe in two years," McCain said on Saturday, RIA Novosti reported.
McCain headed the Senate's delegation to Ukraine, which he visited together with Senator Tom Cotton and Senator John Barras. The delegation met with Ukrainian president Petro Poroshenko and visited headquarters of Dnipro-1 territorial defense battalion in Dnepropetrovsk.
On Friday, McCain sent a message of encouragement to Kiev and sought to shame Washington's European allies for not providing the Ukrainian forces with sufficient help to defeat the rebels in the east of the country, AP reports.
McCain believes that only dependence of Europe on gas supply from Russia prevents European capitals from introducing tougher economic sanctions against Moscow.
In early June, McCain criticized the Obama administration for not sending lethal arms to Kiev, describing this kind of situation as "shameful."
On Thursday, the US Senate passed, by 71 votes to 25, the $612 billion National Defense Authorization Act (NDAA) to fund the US armed forces through 2016.
The bill includes $300 million worth supply of military equipment to Ukraine, with approval from Congress and the White House still pending.
Russia has been consistently speaking against providing military support to the Kiev authorities, which has proved to lead to escalation of the conflict and increased instability in the region.
The U.S. has taken Russia's crown as the biggest oil and natural-gas producer in a demonstration of the seismic shifts in the world energy landscape emanating from America's shale fields.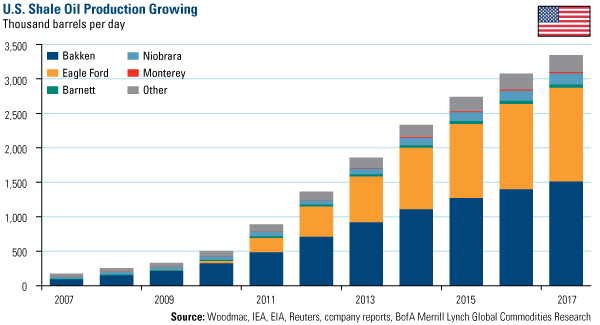 U.S. oil production rose to a record last year, gaining 1.6 million barrels a day, according to BP Plc's Statistical Review of World Energy released on Wednesday. Gas output also climbed, putting America ahead of Russia as a producer of the hydrocarbons combined.
The data showing the U.S.'s emergence as the top driller confirms a trend that's helped the world's largest economy reduce imports, caused a slump in global energy prices and shifted the country's foreign policy priorities.
"We are truly witnessing a changing of the guard of global energy suppliers," BP Chief Economist Spencer Dale said in a presentation. "The implications of the shale revolution for the U.S. are profound."
RT/YL