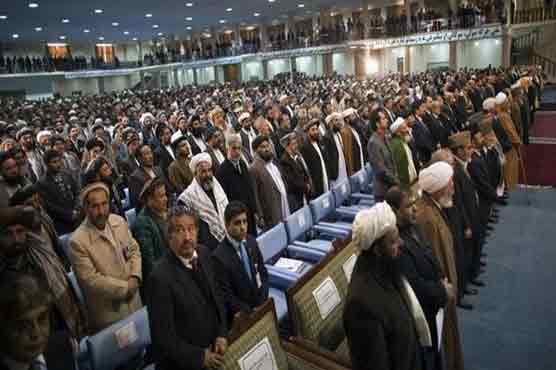 Police say the Taliban have launched an attack outside the Afghan parliament, setting off four large bombs as lawmakers were meeting inside.
Police officer Mohammad Asif said gunfire had broken out at the scene on Monday and that there was no immediate word on casualties.
Taliban insurgents have launched complex attacks on government targets in the past.
THIS IS A BREAKING NEWS UPDATE. AP's earlier story is below.
The Taliban captured a second district in the northern Kunduz province early Monday after heavy fighting with local security forces.
Mohammad Yusuf Ayubi, head of the provincial council, said the insurgents attacked the district of Dashti Archi from four sides, setting off heavy fighting before seizing full control of the area. He said local forces suffered casualties but did not have a precise count.
He said around 150,000 residents of the district were unable to leave.
The Taliban confirmed that they had captured the district, as well as ammunition and four tanks, in an emailed statement.
The Taliban seized control of the Chardara district in Kunduz on Sunday. The insurgents attacked the provincial capital, also called Kunduz, in a surprise attack in April and nearly captured the city before Afghan forces pushed them back.
Afghan forces have struggled to fend off Taliban advances since the U.S. and NATO combat mission officially concluded at the end of last year.
Washington Post/ The Associated Press
Update:
Al Jazeera's Jennifer Glasse, reporting from Kabul, said the Taliban claimed responsibility for the ongoing attack on Monday morning.
There were no immediate reports of casualties.
"Suicide bombers have attacked outside the [parliamentary] building," she said, adding that gunfire was still being heard.
"There are burning cars outside the building."
Local news organisations reported that at least six explosions were heard in the vicinity of the parliament
Glasse, who was watching parliamentary proceedings on TV at the time, said that the parliamentary speaker was at the podium when the video camera's started to shake.
"We heard two loud explosions and people nearby heard gunfire," she said, adding that the politicians evacuated from the parliament.
"Right now, the parliament is empty and full of smoke."
Update:
Here's a roundup of what happened:
A woman and child were killed and 40 civilians were injured in a brazen bomb and gun attack on the Afghan parliament in Kabul. A suicide car bomber and six gunmen were also killed in the attack.
MPs were evacuated to safety amid chaotic scenes. The speaker of the Parliament, Abdul Rauf Ibrahim, managed to continue talking during the blast in moment of calm under fire captured live on TV.
The Taliban claimed responsibility for the attack. A spokesman said it was timed to coincide with the appearance in parliament of Afghanistan's new defence minister Mohammad Masoom Stanekzai.
The attack was swiftly condemned by the UN and the prime ministers of both India and Pakistan. The UN said it was an affront to democracy.
The attack raises new questions over Afghanistan ability to maintain security without Nato's help. Over the weekend Taliban forces took control of Chardara district in Kunduz. The continued insurgency also suggests divisions within the Taliban as it occurred soon after some senior Taliban figures entered talks in Qatar.
The Guardian