Al-Qaeda claims the killers of the Syrian Druze will face justice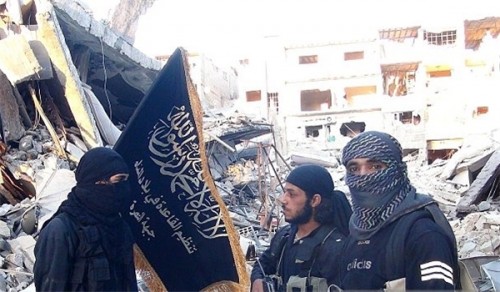 The al-Qaeda-linked Nusra Front acknowledged on Saturday that its members were involved in the killing of Druze villagers in northwestern Syria this week, saying they had violated orders and would face justice.
Over twenty Druze villagers were reportedly killed in the village of Qalb Loze in Idlib province on Wednesday when Nusra Front members opened fire in an incident that spiraled from their attempt to confiscate a house.
The Druze community, which is spread across the Levant, practices a religion viewed as heretical by the puritanical brand of Sunni Islamism espoused by al Qaeda and Islamic State, the two most powerful insurgent groups in Syria.
In a statement, the Nusra Front said it had received with "great sorrow" news of the incident in which "a number of Nusra Front members" had taken part without consulting their leaders.
All those involved would face trial in an Islamic court, it added. "Everyone involved in this incident will be presented to a sharia court and held to account for blood proven to have been spilt."
The statement was circulated on a Nusra Front-affiliated Twitter feed. It did not give a casualty toll or describe what had happened in "the incident".
The Nusra Front is part of an alliance of insurgent groups that has been gaining ground from President Bashar al-Assad in northwestern Syria.
The shootings have triggered statements of concern for the Druze in Syria, including in the south where insurgents including the Nusra Front and Islamic State have been trying to advance towards Sweida province, a Druze stronghold.
Lebanese Druze leaders allied to the Syrian government warned the community faced an existential threat. Some have called for them to be sent arms.
Walid Jumblatt, an anti-Assad Lebanese Druze politician, said, however, the incident was an isolated incident – indicating he did not see it as sectarian – and must be resolved through political contacts with local and regional players.
The Nusra Front said it had sent delegations to the village to investigate the incident and to reassure the people that it happened without the leadership's knowledge and that they remained safe in areas held by Nusra Front.
The insurgents in southern Syria include groups that profess a secular outlook who say they want a diverse Syria that protects minority rights.
REUTERS