Asiri denies Saudi Arabia froze Lebanon arms deal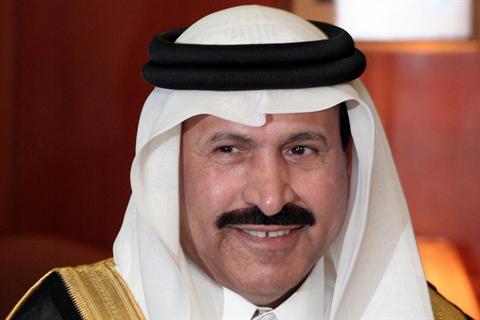 Saudi Ambassador to Lebanon Ali Awadh Asiri denied Wednesday the reports claiming that his country froze a grant to the Lebanese army to purchase French weapons.
"The kingdom will not modify, change or back down" on the agreement, Asiri said in comments published in al-Mustaqbal newspaper.
Asiri stressed that he didn't receive any instructions in this regard.
"If the issue is technical and related to discussions between the Lebanese Army and French authorities or any other course linked to the delivery of arms, then the kingdom has nothing to do with that," Asiri stressed
The pro-Hezbollah As Safir newspaper reported Tuesday that Saudi Arabia decided to freeze the deal over remarks by some Hezbollah chief Hassan Nasrallah, over the air-led war against Shiite Houthi rebels in Yemen.
French diplomatic sources said that France's chief of Staff General Jean-Pierre Bosser expressed belief that Saudi Arabia is delaying the accomplishment of the second delivery of French arms.
Saudi Arabia is leading an Arab coalition that launched an air war on the Houthi rebels and their allies in Yemen on March 26.
Nasrallah had slammed Saudi Arabia as the source of the "takfiri ideology" in the world, vowing that it will suffer a "major defeat" in the Yemeni conflict.
The French diplomatic sources expressed pessimism over the deal, hinting that Saudi Arabia froze the grant in an indirect manner.
According to As Safir, Lebanese officials were supposed to schedule a new arms delivery with French counterparts to ship the second batch of arms.
As Safir quoted Army chief General Jean Kahwaji, who visited Paris at the end of May, that he was surprised that French officials stalled the signing ceremony.
But Kahwaji denied making any such statement concerning the matter.
In April, Lebanon received the first shipment of $3 billion worth of French arms under a Saudi-financed deal to boost the country's defensive capabilities to combat terror threats, along its northeastern border in particular.
Lebanese sources told As Safir that the freezing of the deal could also impact another $1 billion grant.