North Korea claims to have the technology to make mini-nuclear bombs .U.S. dismisses claim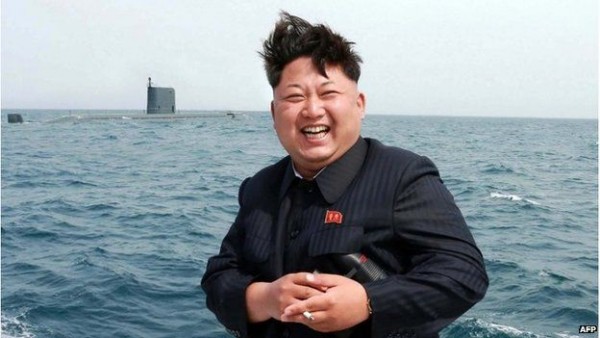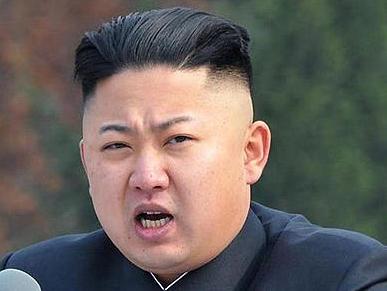 North Korea claimed Wednesday that it has been able to make nuclear warheads small enough to fit on a missile — a development that, if verified, would mark a major advance in the country's military capabilities and the threat it can pose to the world.
Pyongyang has a habit of exaggerating its technical abilities, and the latest assertion comes amid widespread doubts about its purported test of a submarine-launched ballistic missile this month.
But Kim Jong Un's regime is known to have been working simultaneously on a nuclear weapons program and missile technology, and analysts widely believe that it is just a matter of time until North Korea puts the two together through "miniaturization."
The North's National Defense Commission, or NDC — its top military authority, chaired by Kim — said it was able to make a nuclear warhead small enough to fit on an intercontinental ballistic missile, designed to be fired at the mainland United States.
"It is long since [North Korea's] nuclear striking means have entered the stage of producing smaller nukes and diversifying them," a spokesman for the NDC said in a statement carried by the North's official Korean Central News Agency.
North Korea "has reached the stage of ensuring the highest precision and intelligence and best accuracy of not only medium- and short-range rockets, but long-range ones," the KCNA report continued, according to a translation by South Korea's Yonhap News Agency.
The report added that this month's purported submarine missile test was part of the North's "byungjin" policy, under which Pyongyang hopes to advance its nuclear weapon capabilities and its economy.
Pyongyang claimed it had sent a "world-level strategic weapon" soaring "into the sky from underwater." State media ran photos of Kim aboard a boat holding binoculars as the rocket blasted out of the sea. But that purported test has been widely discredited.
On Tuesday, Adm. James A. Winnefeld Jr., vice chairman of the Joint Chiefs of Staff, said that the North Koreans "have not gotten as far as their clever video editors and spinmeisters would have us believe."
"They are years away from developing this capability," he told a forum in Washington.
Joseph S. Bermudez Jr., an expert on North Korea's weapons programs and chief analytical officer at AllSource Analysis, a consulting firm, wrote that the test missile appeared to have been fired from a submerged barge rather than a submarine. The commentary was in a report for 38 North, a Web site devoted to North Korea.
North Korean television also ran only photos, rather than video, of the test, leading analysts to speculate that the missile had flown for only a few seconds. Notably, one of the photos was not cropped as it was in the newspapers and showed a ship towing a barge.
Still, experts put miniaturization of nuclear weapons as a distinct possibility for the North. It has conducted three nuclear test blasts and regularly launches missiles of varying ranges, advancing its capabilities with each test.
In a separate report for 38 North in February, Jeffrey Lewis, director of the East Asia Nonproliferation Program at the Middlebury Institute of International Studies, said it seemed "very plausible" that North Korea would be able to design nuclear weapons small enough to fit on a missile.
"I'll be the first person to say that we should not exaggerate the capabilities of North Korea's nuclear forces, but underestimating them is every bit as bad," Lewis wrote. "The North Koreans are developing military capabilities that we will, sooner or later, have to deal with."
A 2013 report from the U.S. Defense Intelligence Agency said the agency had "moderate confidence" that Pyongyang had the ability to miniaturize its nuclear weapons and mount them on long-range missiles.
U.S. military officials have offered similar assessments more recently, although the military does not consider weapons to be operational until they have been tested.
"Our assessment is that they have the ability to put a nuclear weapon on a KN-08 and shoot it at the homeland," Adm. Bill Gortney, commander of North American Aerospace Defense Command, told reporters at the Pentagon last month, referring to North Korea's intercontinental ballistic missile.
This echoed an earlier statement from Army Gen. Curtis Scaparrotti, the commander of U.S. Forces Korea.
"I believe they have the capability to miniaturize the device at this point and they have the technology to potentially actually deliver what they say they have," he said in October.
But Daniel Pinkston, a Seoul-based expert on North Korea's nuclear weapons at the International Crisis Group, spoke of the difference between "rhetoric and reality" when it comes to Pyongyang's claims.
"I think they probably have a small device that they can put on a missile, but as far as actually using it goes, no one has been able to demonstrate anything," he said.
That Pyongyang was raving about its capabilities probably meant officials there were not yet certain, he said. "I think this shows a lack of confidence and a vulnerability," Pinkston said.
Separately, Ban Ki-moon, the United Nations secretary general and a South Korean, said Wednesday that the North had retracted an invitation for him to visit an inter-Korean industrial park Thursday.
The Kaesong complex, where companies from the South employ workers from the North just over the northern side of the border, has long been hailed as an example of inter-Korean cooperation.
Ban, who is in Seoul for an education conference, had said he would visit the complex on Thursday, but Wednesday he said that North Korea had decided against it. "This decision by Pyongyang is deeply regrettable," he said.
Washington Post