In another setback for Assad, rebels seize an army base in Syria's idlib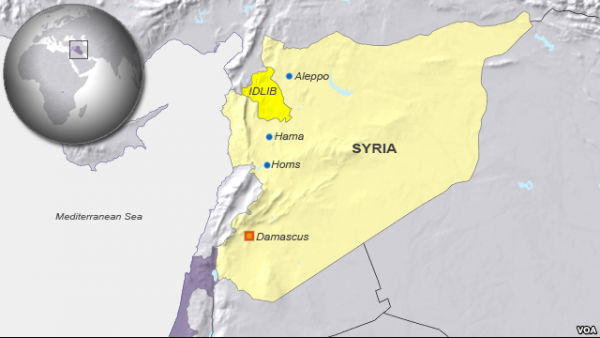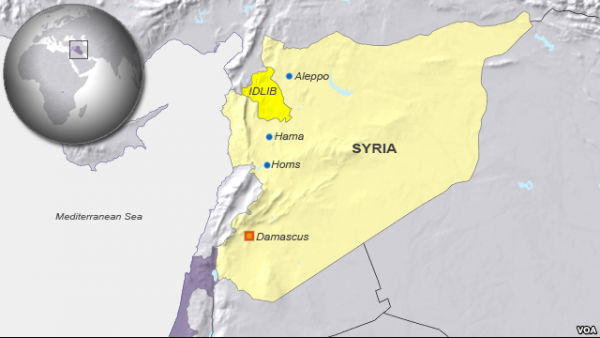 Insurgents seized an army base in northwestern Syria from the military on Tuesday, compounding a series of setbacks for President Bashar al-Assad at the hands of rebel groups believed to have received extra backing from his regional enemies.
The capture came as a top aide to Iran's leader met Assad in Damascus and underlined firm Iranian support as the Syrian government faces mounting pressure from insurgents in a four-year-old civil war.
The Syrian Observatory for Human Rights monitoring group said Syrian troops withdrew from Mastouma military base in Idlib province after heavy clashes with Islamist-led insurgents.
The troops headed towards the northern town of Ariha, one of the last government strongholds in the province, it said.
Houssam Abu Bakr, a leader in Ahrar al-Sham group which is a member of the rebel alliance that took the base, said that the fighters will continue their push towards Ariha and other areas.
"The base is liberated and now the fighting is west of Mastouma. What is left of the army withdrew," he told Reuters.
The base is east of the town of Jisr al-Shughour, which was captured by insurgents in April, an advance that brought them closer to the coastal areas that form the heartland of the minority Alawite sect to which Assad belongs.
The Sunni Islamist insurgents are widely assumed to have received increased support from Saudi Arabia, Turkey and Qatar – regional states that want him ousted.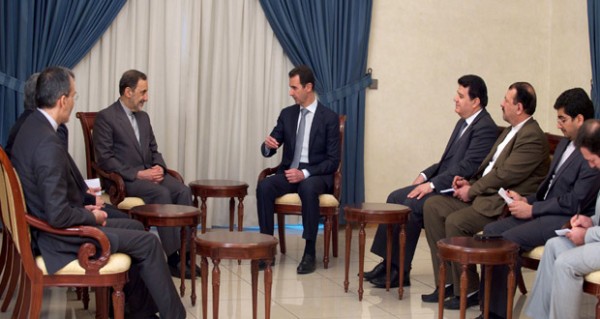 The Islamist alliance which captured areas of Idlib calls itself Army of Fatah, a reference to the conquests that spread Islam across the Middle East from the seventh century.
Other insurgents have also made gains in southern Syria and ultra-hardline Islamic State militants have intensified the pressure by attacking government-held areas in central Syria, closing in on the ancient heritage site of Palmyra.
On Tuesday, Ali Akbar Velayati, a senior adviser to Iranian Supreme Leader Ayatollah Ali Khamenei reiterated Iran's backing for Assad, state news agency SANA said.
"Iran is determined to continue to stand by Syria and supporting it with whatever is needed to reinforce the resistance its people are showing in defending the country and fighting terrorism," SANA quoted Velayati as saying.
Velayati, a former foreign minister, is the most senior of three Iranian officials to travel to Damascus in less than a week.
State television said the meeting yielded agreements on oil, electricity, industry and investment, without giving details.
Tehran has provided funds to prop up Syria's struggling economy and Iranian military advisers are on the ground in addition to Iranian-backed Hezbollah fighters.
On Monday Rustom Qasemi, head of an Iranian agency tasked with developing bilateral economic relations, visited Assad and said Tehran wanted to shore up Syria economically. Lebanese newspaper As-Safir reported that Qasemi's visit involved completing agreement on a new Iranian credit line for Damascus.
Alaeddin Boroujerdi, head of the Iranian parliament's national security and foreign policy committee, also reiterated Iranian support for Syria's government in a visit last week.