U.S. troops kill top ISIL commander in Syria raid and capture his wife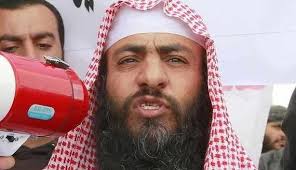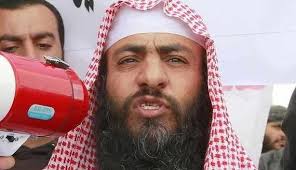 U.S.Special Forces carried out a major operation inside eastern Syria, killing a senior Islamic State leader and capturing his wife, Secretary of Defense Ash Carter said Saturday.
Carter said Abu Sayyaf, also known as Mohammed Shalabi, "was killed during the course of the operation when he engaged U.S. forces."
He said none of the U.S. forces was killed or injured during the raid.
Abu Sayyaf was involved in the extremist group's military operations and helped direct its illicit oil, gas and financial operations, Carter said in a statement.
The White House said in a separate statement that ISIL's oil and operations are "a key source of revenue that enables the terrorist organization to carry out their brutal tactics and oppress thousands of innocent civilians."
Syrian state media earlier reported that government forces had killed at least 40 ISIL fighters, including its "oil minister," in an attack on the country's largest oilfield in Deir al-Zour.
The defense secretary described Sayyaf's wife, Umm Sayyaf, as a suspected member of ISIL who played an important role in its terrorist activities "and may have been complicit in what appears to have been the enslavement of a young Yezidi woman rescued last night."
The Yezidis, who follow the ancient religion Yazidism, were targeted by Islamic state militants when the extremists began to take over large parts of Iraq and Syria. Thousands fled the area, but many were captured by ISIL.
The National Security Council said in a statement that Umm Sayyaf was taken to Iraq for interrogation.
"The operation represents another significant blow to ISIL, and it is a reminder that the United States will never waver in denying safe haven to terrorists who threaten our citizens, and those of our friends and allies," Carter said.
USA Today
Correction: This is not the Abu Sayyaf that was killed . The one that was killed was Tunisian and not Jordanian . The US did not reveal his full name nor his picture