Remittances of Lebanon expats up over 13 % in 2014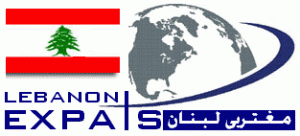 Remittances to Lebanon by Lebanese Expatriate increased 13.2 percent in 2014 when compared to 2013, according to a report released by the World Bank.
"Remittances of Lebanese expatriates increased from $7.86 billion in 2013 to $8.9 billion in 2014," the World Bank report said.
Lebanon registered the second-highest growth among the 15 largest recipients of remittances in developing economies last year, behind only Pakistan, which saw 16.6 percent increase, the report added
In comparison, remittances to developing countries in 2014 rose by 4.4 percent while those to Arab countries increased by 7.5 percent and remittances to Upper Middle Income Countries grew by 5.7 percent.
The report said Lebanon was the 14th-largest recipient of remittances in the world and the 10th largest recipient among 125 developing economies in 2014. Also, it was the second-largest recipient of remittances among 16 Arab countries and the third largest among 50 UMICs.
Remittances to Lebanon accounted for 1.5 percent of the global inflow of remittances in 2014, compared to 1.4 percent in 2013 and 1.3 percent in 2012.
Expatriates' remittances to Lebanon were equivalent to 17.8 percent of GDP in 2014, the 11th highest such ratio in the world. Expatriates' remittances to Lebanon were equivalent to 16.5 percent of GDP in 2013 and 15.3 percent of GDP in 2012. The World Bank estimated remittances to Arab countries at $52.5 billion, equivalent to about 2 percent of the region's GDP last year.
Gulf is life support for Lebanon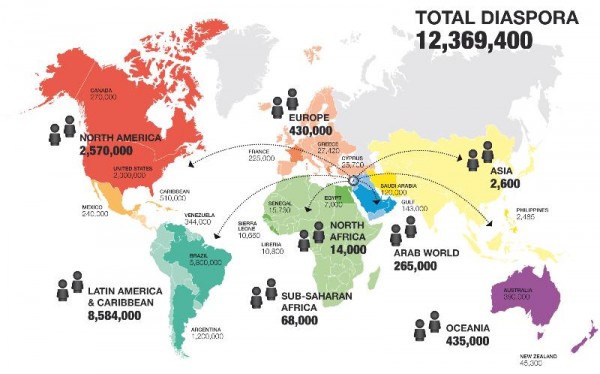 Chairman of the Lebanese Chamber of Commerce Mohammed Choucair, warned of grave consequences for the Lebanese economy if the verbal campaign against Saudi Arabia continues.
Choucair did not name the Lebanese agents behind this campaign explicitly, but was clearly hinting at Hezbollah, which has lashed out at the kingdom over Saudi-led airstrikes on Yemen.
Choucair stressed that thousands of Lebanese will be at risk of losing their jobs if this campaign against Saudi Arabia does not come to an end soon.
"How can some target Lebanese-Saudi relations? They need to remember that Lebanon would have starved to death if it weren't for Lebanese remittances from Saudi Arabia and the rest of the Gulf states," he said.
Choucair estimated that more than half  of the annual remittances come from Saudi Arabia, $2.6 billion from the rest of the GCC states and $1.4 billion from the rest of the world.
The United Arab Emirates expelled dozens of Lebanese expatriates last month for security reasons. There are over 300,000 Lebanese working in the Gulf states and the money they send each year to Lebanon has shored up the Lebanese economy, increased bank deposits and revived the real estate sector.
But observers do not expect GCC states to expel most or all Lebanese expatriates despite the row between Hezbollah and Saudi Arabia.
Prime Minister Tammam Salam not only distanced himself from Hezbollah's position but also fully backed Saudi Arabia.
Choucair emphasized that Saudi Arabia did not even suggest that it would penalize Lebanon or threaten to sever ties.
"Saudi Arabia would never make a decision just to harm the Lebanese economy. Neither Saudi Arabia nor the Gulf states have called for the deportation of Lebanese people, unless the individuals are wanted for security reasons, as in the case of those 200 recently deported," he added.
Choucair made the statement as he headed a delegation on a Gulf tour that would include Qatar, Dubai, Abu Dhabi and Saudi Arabia.
He said the delegation would explore the possibility of establishing joint Lebanese and Gulf ventures, including joint investments in Africa.