Riot by Islamist inmates at Roumieh prison ended, hostage released: Lebanon MI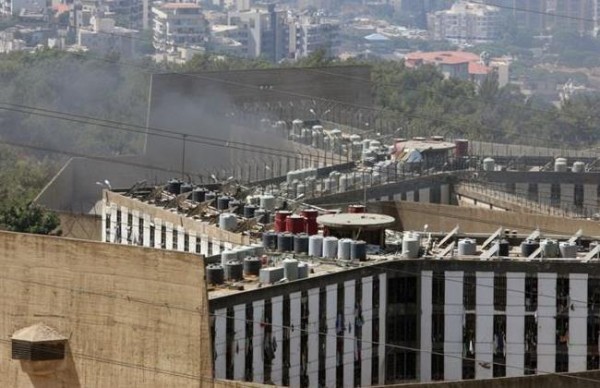 Lebanon Minister of Interior Nouhad al-Mashnouq declared that the riot at Roumieh prison, staged by Islamist inmates on Friday, is over, according to a report by As Safir newspaper on Saturday.
He told As Safir that the situation at the facility "was back to normal and that the officers who were taken hostage by the rioters have been released."
A count of the prisoners was made and they have since been returned to their cells, the minister added.
According to As Safir sources the riot began when Islamist inmates, held in block D, managed to steal the keys of the prison from an officer.
They then held him hostage along with 11 others, including two medical officers.
They then opened all the doors of the prison and set mattresses and sheets on fire, the sources added.
Later on Friday, spokesman of the Qaida-linked Abdullah Azzam Brigades, Sheikh Sirajeddin Zureikat, hailed the Roumieh riot.
He tweeted: "The riot is a blessed gift from the Sunni prisoners who are suffering from the oppression of the Lebanese system that takes its orders from Iran's party." A possible reference to the Iranian-backed Hezbollah Shiite militant group.
Zureikat condemned the alleged discrimination against Sunnis in Lebanon, saying: "The slightest suspicion against a Sunni youth is enough to land him in jail without trial."
Roumieh, the oldest and largest of Lebanon's overcrowded prisons, has witnessed sporadic prison breaks and escalating riots in recent years as inmates living in poor conditions demand better treatment.
The Islamist prisoners were initially held at Roumieh's block B, but they were transferred to block D following increased lawlessness and worsening conditions.
In January, security forces took full control of block B after storming the overcrowded facility and seizing illegal items from Islamist prisoners.
Around 800 to 900 inmates, most of them Islamists, were transferred to block D.