Tributes pouring to popular Lebanese actor Issam Breidy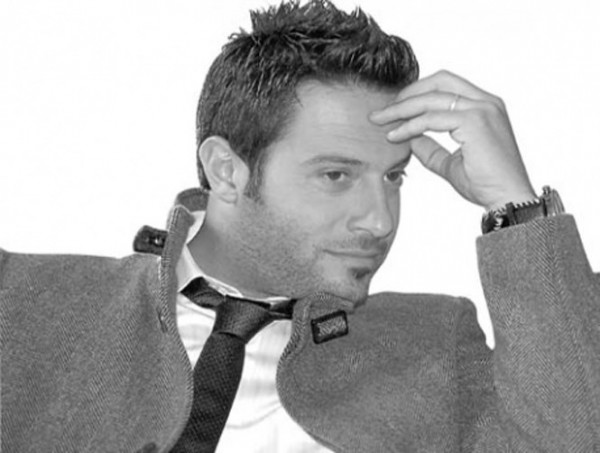 By: Hala Khalaf
Tributes poured in yesterday to the popular Lebanese actor and musician Issam Breidy, who died in a car crash in the early hours of Sunday morning.
The 35-year-old was a rising star in Lebanon and had become a regular fixture in TV series and movies from the region.
The actress Cyrine Abdel Nour, who worked with Breidy on Loabat Al Moot(The Game of Death), a TV drama loosely based on the Julia Roberts movie Sleeping With the Enemy that was first broadcast during Ramadan 2013, shared a picture of him on Instagram and wrote: "I don't think any words can express the pain in my heart, even tears have betrayed me because of the shock … this person full of joy has gone? And the smile has left his face."
The Lebanese singer and actress Carole Samaha, who played the late singer and actress Sabah in the TV Series Al Shahroura, in which Breidy co-starred, posted on Twitter: "Words are scarce in times like this. They can't describe this awful feeling in my chest.
"Issam, my friend, working with a sweet person like you was a delight, I don't know why destiny always takes away pure souls so soon. I will miss you & your light presence on the set of Al Shahroura. You spread smiles wherever you are."

A graduate of fine arts from The Lebanese University, Breidy offered intensive workshops open to anyone interested in acting. The most recent one was on March 20 in Beirut's Kaslik ­district.
The actor also studied Oriental music at the Lebanese National Higher Conservatory of Music. The crash in which he died, in Beirut's Al Dora district, reportedly happened after the actor left Compass Lounge in Beirut's Hamra area, where he had been performing with his band, in which he was the lead singer. His black Lexus collided with concrete barriers along the Dora Bridge and overturned, according to The Daily Star.
Dozens of celebrities who have worked with Breidy or his TV presenter brother, Wissam Breidy, shared their grief on social ­media.
On Instagram, the Lebanese actor, artist and comedian Junaid Zeineldine wrote: "We lost an actor a singer and a good friend. May his soul rest in peace."
The Lebanese comedian and TV host Tony Abou Jaoudeh tweeted, "RIP my dear friend Issam Breidy…such a great loss".
The Lebanese singer and The X Factor judge Elissa said on Twitter and Instagram that Breidy was "a young, talented actor who knew how to make us dream with his roles".
Wissam, who hosts the Lebanese version of Dancing with the Stars, did not appear on Sunday night's live episode of the show, which is in its second season, and the contestants sent their condolences to him.
His co-host, Carla Haddad, tweeted that she had woken up to the "ugliest news". The ­Lebanese-American contestant Rima Fakih, who won the Miss USA title in 2010, said live on air: "Grief over Issam Breidy has really affected us all [on the show] today."

Breidy was born in 1980 in the small town of Faitroun, north of Beirut in the Keserwan District of Mount Lebanon. His funeral will be held at 4pm today in the town's historic Church of Saint George, which was built in the 18th century.
The National