A boat carrying emergency medical supplies docks in Aden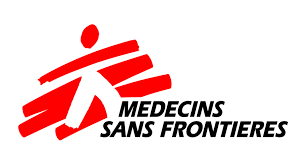 A boat carrying emergency medical supplies for a hospital in Aden, where heavy fighting has killed scores of people, docked in the southern Yemeni port city on Wednesday, the medical aid group Medecins Sans Frontieres said.
MSF's Yemen representative Marie-Elisabeth Ingres said it was the first shipment the group had delivered to Aden since Houthi fighters launched an offensive on the city last month and a Saudi-led coalition unleashed air strikes to try to drive them back.
"It arrived this morning with 2.5 tonnes of drugs for our hospital in Aden," Ingres told Reuters by telephone from Sanaa.
Other organizations including the International Committee for the Red Cross and the United Nations have been trying to arrange aid deliveries to Yemen to alleviate what a U.N. worker described as a looming humanitarian catastrophe.
But their efforts have been delayed by the air strikes and heavy fighting around Aden, as well as negotiations with the Saudi-led coalition over access and difficulties in chartering planes.
Reuters