Tehran Friday prayer leader gives blessing to nuclear deal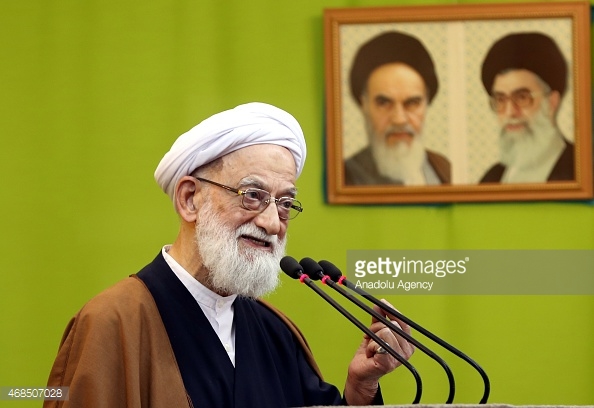 The leader of Friday prayers in Tehran hailed a framework nuclear deal reached by Iran and world powers, a sign that Supreme Leader Ayatollah Ali Khamenei and other hardliners will back the accord.
Ayatollah Mohammad Emami-Kashani, a 78-year old hardline cleric, gave the weekly sermon at Tehran University — a duty that rotates around senior members of Iran's conservative clerical establishment.
"The negotiating team is firm, wise and calm," Emami-Kashani said, according to the Iranian Students' News Agency (ISNA). "The Supreme Leader supports these representatives," he added.
Iranian President Hassan Rouhani initiated the talks with the United States, Britain, France, China, Russia and Germany after winning power in 2013, dispatching his foreign minister, Mohammad Javad Zarif, to lead the negotiations.
"We really have to say congratulations and well done to the president and Mr. Zarif," Emami-Kashani said.
Emami-Kashani spoke from behind a podium emblazoned with a saying from the leader of Iran's revolution, Ayatollah Ruhollah Khomeini, which read: "We will put America beneath our feet."
Iran and world powers reached the framework deal on Thursday on curbing Iran's nuclear program for at least a decade. The accord, which includes gradually lifting Western sanctions on Iran, is contingent on reaching a final pact by June 30.
The choice of clerics leading Friday prayers and the speeches they give are often coordinated with the office of the Supreme Leader.
Khamenei has not yet spoken about the deal. He has supported negotiations but continued to lard his speeches with denunciations of the United States, which he mistrusts deeply.
Despite the praise for the framework agreement and the negotiating team, Emami-Kashani also sounded a cautionary note to the countries involved in the talks. "If you break a promise, then Iran will break its promise."
Reuters