Lebanon Parliament guard arrested over spying for Israel, update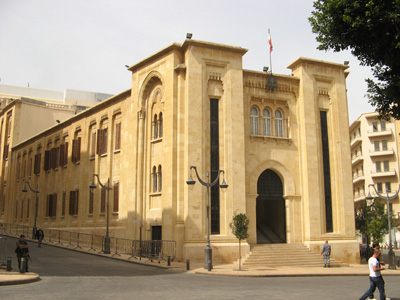 Al Jamhouriya newspaper reported that the army arrested about 3 weeks ago one of the Parliament guards over suspicion of spying for Israel.
The daily aded that the army raided his house , interrogated him and confiscated 2 computers( His and his wife's ) and other related documents.
The parliament guards report to Speaker Nabih Berri a close ally of the Iranian-backed Hezbollah militant group
Update
The guard at the Lebanese parliament, who has been recently arrested over suspicion of spying for Israel, was proved to be innocent but investigators found links between his wife and the Mossad, al-Joumhouria newspaper reported on Thursday.
Investigators found out that Mossad had recruited his wife around four years ago and tasked her with photographing buildings and institutions that lie near the parliament in downtown Beirut, al-Joumhouria said.
The suspected spy was recruited through social media networks and paid a small sum of money. She is facing trial.
The daily quoted security sources as saying that the Mossad's real intention behind its collaboration with the woman was to reach her husband.
Three months ago, Hezbollah detained a senior party official it accused of spying for Israel and sabotaging security operations abroad.