Jumblatt slams Nasrallah's latest speech as "tense, biased and lacked objectivity "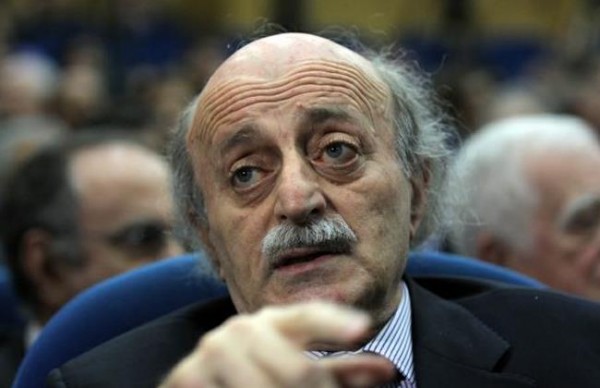 Progressive Socialist Party leader MP Walid Jumblatt slammed  on Wednesday Hezbollah chief  Hassan Nasrallah's latest speech, describing it as "tense,  biased and lacked objectivity ."
"I noticed that the Islamic Republic of Iran didn't comment (on the developments in Yemen) like Nasrallah did," Jumblatt told As Safir newspaper in comments published  on Wednesday .
"I don't understand why Hezbollah would overbid Iran," Jumblatt wondered.
On the other hand  he praised Prime Minister Tammam Salam for taking a more neutral and balanced  stance on Yemen at the Arab summit.
"I noticed that no statements had come from the Islamic Republic of Iran such as the remarks made by Sayyed Nasrallah, who used to be calm and maintained objectivity in his speeches," Jumblatt told As-Safir.
Jumblatt told the daily that "Hezbollah's objection to (Prime Minister Tammam) Salam's speech at the Arab Summit is not justified," describing it as "balanced," wondering what is required from the premier to do other than that.
Jumblat played down in remarks to An Nahar daily the impact of the developments on the government, saying: "Things are heading towards a settlement."
He described Salam as a "wise man."
On Monday,Hezbollah  Industry Minister Hussein al-Hajj Hassan slammed Salam's stances at the Arab summit, pointing out that the PM's remarks do not reflect the viewpoint of all Lebanese.
"We will raise this issue in the next cabinet session," the minister announced.
Addressing the Arab League summit held in the Egyptian Red Sea resort of Sharm el-Sheikh on Saturday night, Salam said Lebanon supported any decision to preserve the territorial integrity of Yemen, reiterating the country's commitment to the dissociation policy and called for distancing Lebanon from the region's conflicts.
Several March 14 leaders criticized Nasrallah's speech
Former Prime Minister Saad Hariri dismissed the speech  as "a storm of hatred against Saudi Arabia and Gulf states in response to the 'Decisive Storm' campaign against the Iranian infiltration in Yemen.
Saudi ambassador to Lebanon Ali Awad Asiri  also criticized Nasrallah's  speech  and  said it  reflected the state of confusion of his patron, Iran.
The Saudi-led airstrikes in Yemen will continue until the Iranian backed Shiite rebels there "withdraw and surrender their weapons," a summit of Arab leaders decided Sunday, as they also agreed in principle to forming a joint military force to contain and deter Iran.
Hezbollah was created in 1982  by the al Quds force of the  Iranian Revolutionary Guard. Al Quds is headed by Brig, General Qassem Suleimani who was reportedly dispatched  from Iraq to Yemen to help the Houthi rebels  as soon as the Saudi campaign   started