India's Modi faces opposition from farmers to land reforms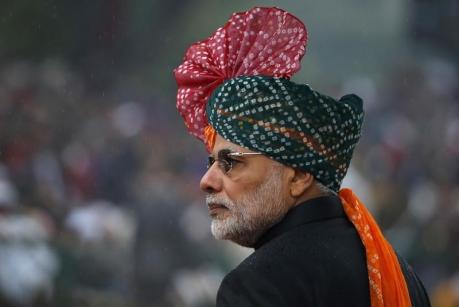 Indian Prime Minister Narendra Modi sought on Sunday to stave off farmer protests against his efforts to make it easier for businesses to buy land, after opposition to the bill overshadowed a burst of progress on economic reform.
Tussles over land acquisition have locked up hundreds of billions of dollars of infrastructure developments, and looser rules are important for Modi's vision of building modern cities and industrial corridors crisscrossing India.
But opposition parties have successfully portrayed proposed changes to a land purchase act, including exemption from getting consent of 80 percent of landowners for some projects, as anti-farmer – a damaging charge in a country that is still mostly rural.
In a radio address, Modi said amendments to the land act would benefit farmers but also added that state governments could opt out, in a conciliatory message after accusations that he was seeking to push through reforms without discussion.
"The changes that we are making to the law, the drawbacks that we are fixing for the benefit of farmers, the steps that we are taking … if any state does not want to accept it, they are free to do so," he said.
Last year, Modi used executive orders to jumpstart his economic reform agenda after a winter session of parliament failed to pass any significant legislation.
His Bharatiya Janata Party managed to ratify five of the six ordinances in the current session of parliament, including ones governing coal field auctions and mining at the last minute on Friday before a recess. A few days earlier the government passed a long-awaited bill to boost foreign investment in the insurance industry.
"Productivity in both the houses has been at a record high," said Chakshu Roy of PRS Legislative, a think tank tracking parliamentary performance.
But opposition to the watered-down rules around forced land acquisition has been fierce.
Sonia Gandhi, the leader of the opposition Congress party, last week led a march to the president's residence opposing any changes. In one state, farmers defecated on copies of the bill to express their opposition.
More protests are planned, including one led by veteran activist Anna Hazare, who led massive anti-corruption marches that rocked the Congress government Modi replaced in May.
The land law enacted by the Congress government in 2013 was aimed at giving farmers a fairer deal than a British colonial-era rule that gave authorities unbridled power to take land.
But businesses say its stringent provisions have made purchasing land almost impossible, contributing to a slump in capital investment in Asia's third-largest economy.
Reuters