Cruise lines suspended visits to Tunisia after museum attack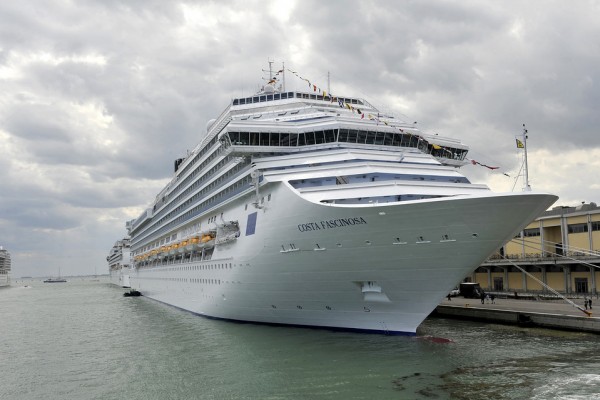 Two cruise lines suspended visits to Tunisia on Thursday after 17 passengers from their ships were killed in the museum attack, delivering an immediate economic blow to the North African country.
Passengers of Mediterranean cruise lines Costa Crociere and MSC Cruises were visiting the National Bardo Museum when gunmen stormed it Wednesday.
MSC said 12 of its guests were killed — three French, three Japanese, two Spanish, two Colombian, one British and one Belgian. Costa said five of its passengers were killed — four Italians and a Russian. In addition, MSC reported 13 passengers injured, while Costa reported eight injured.
On Thursday morning, both the MSC Splendida and Costa's Fascinosa ship left Tunisia with their remaining passengers, bound for Barcelona and Palma de Mallorca, respectively.
Costa said it would pay to fly passengers home if they didn't want to continue with the cruise. MSC said it was suspending Tunisian ports of call for the rest of the 2015 summer season, with its ships docking instead in Malta, Palma de Mallorca, Sardinia or Corfu, Greece.
MSC chairman Pierfrancesco Vago said the company hoped to return to Tunisia, but that for now tourists view it as a "no-go zone."
"Until we receive the necessary reassurances that the security situation has returned to normal, we have to take our guests to alternative Mediterranean destinations," he said in a statement.
Costa didn't say how long its suspension would last and that it was still figuring out alternative itineraries.
"The security of our guests and crew is Costa Crociere's priority and a necessary condition for calm and pleasant vacations," Costa said in a statement.
Italy's foreign ministry confirmed Thursday that four Italians were among the 23 dead. Tunisian officials didn't mention a Russian among those killed, and it wasn't immediately possible to reconcile the different claims.
Separately, Italy announced it was beefing up its military presence in the Mediterranean to better protect against extremist threats from Libya and Tunisia. Defense Minister Roberta Pinotti said additional ships, aircraft and drones would be called up to protect off-shore oil rigs, maritime ships and provide surveillance.
One of Costa's employees has had a double dose of bad luck: Antonello Tonna, the Fascinosa's pianist, was also aboard the Costa Concordia when it slammed into rocks and capsized off Tuscany on Jan. 13, 2012, killing 32 people. The Concordia's captain was recently convicted of manslaughter and causing the wreck.
"After three years I decided to go back because I missed the ships," Tonna told RAI state television of his recent decision to return to playing at sea following the trauma of the Concordia disaster.
Tonna hadn't gone to the museum Wednesday. He was on board when his wife told him about the attack in a text message. He said he subsequently saw teary, shaken passengers returning to their cabins.
"We are hugging each other more," he said. "I have to say, there is a lot, a lot of solidarity."
Associated Press