Syria's alleged nuclear cargo kept Lebanon security agencies busy
Lebanese security and judicial agencies had been busy in the past days investigating a cargo for the Syrian regime, which was rumored to be "nuclear equipment" but turned out to be office equipment , al-Joumhouria newspaper reported on Wednesday.
The daily said that the Lebanese security agencies launched a probe when the manifest of several containers that reached Beirut Port said they included nuclear material.
Under the order of Justice Minister Ashraf Rifi, General Prosecutor Judge Samir Hammoud requested the Internal Security Forces Intelligence Branch to inspect the containers, which turned out to contain office equipment for the Syrian government.
For security reasons the Syrian authorities reportedly sent the containers to Beirut Port by land in order to ship them from there to Syria's northwestern province of Latakia, said the report.
Latakia is a stronghold of the Alawite community of Syrian President Bashar Assad.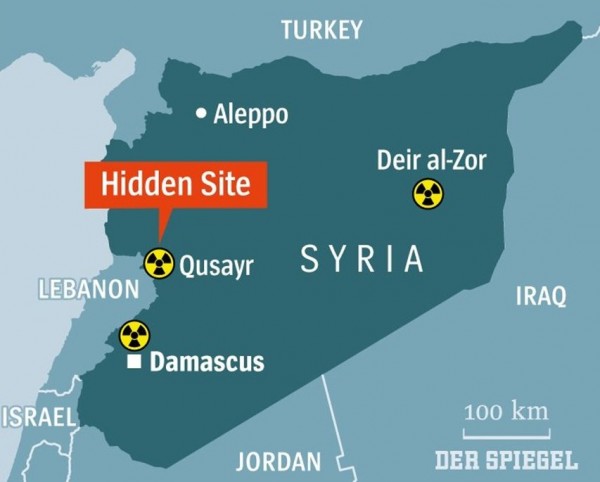 Syria Nuclear activity
The Syria file at the International Atomic Energy Agency (IAEA) remains open, amid Syria's failure to respond to the IAEA's questions about a facility, destroyed in 2007 by Israel, that the IAEA concluded was "very likely" a nuclear reactor, including the whereabouts the reactor's nuclear fuel. In January 2015, it was reported by German magazine Der Spiegel that the Assad government is suspected to be building a nuclear plant in Al-Qusayr, Syria, with the aim of developing nuclear weapons.