Qatar will stick to its $200-billion infrastructure spending despite falling oil prices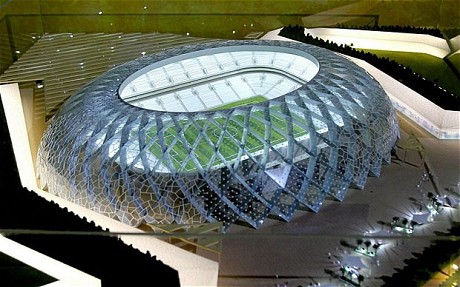 Qatar will stick to its $200-billion (190 billion-euro) infrastructure spending splurge, the energy-rich Gulf state's premier vowed on Sunday, despite the fall in global oil prices.
Sheikh Abdullah bin Nasser bin Khalifa Al-Thani told business leaders at a Doha finance conference that the kingdom would maintain its plans to spend heavily on development projects in the runup to the football World Cup in 2022.
"We reiterate our commitment to investment infrastructure, health and education," he said.
Qatar is spending on approved major projects such as developing the country's railway network and building a new port.
Regional business intelligence specialist MEED has predicted that Qatar will see $30 billion worth of new infrastructure projects through 2015 alone.
The prime minister's message echoed comments by Qatar's finance minister, Ali Shareef al-Emadi, who said the country would keep up heavy spending on infrastructure despite fears over the global economy.
Qatar announced that its population had jumped in February to a record 2.33 million, on the back of an influx of foreign workers moving to the country.
Sheikh Abdullah, who is also interior minister, predicted Qatar's economy would grow by seven percent in 2015, suggesting the population increase was likely to continue.
Peninsula On-line/ AFP