French ambassador Paoli to remain in Lebanon , report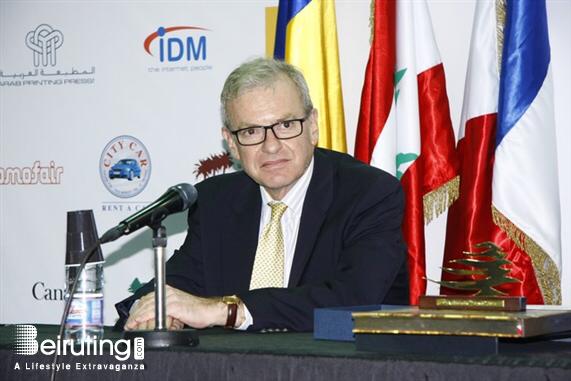 The French embassy in Lebanon  denied Saturday  the  report published in the  al-Akhbar newspaper, claiming  that French government has decided to end the service of its ambassador to Lebanon Patrice Paoli, stressing that the envoy "enjoys the full confidence of the French authorities."
"Contrary to the claims of al-Akhbar newspaper, the ambassador is performing his mission in a non-partisan approach," the embassy said in a statement.
Al-Akhbar newspaper which is  closely associated with  the Iranian-backed Hezbollah  militant group and the Syrian regime  reported earlier  that Paoli will be relieved of his duties "soon".
"France is keen, primarily through its ambassador to Beirut, to communicate with all Lebanese and enhance dialogue and understanding between them," the embassy added.
It said "the only French bias is towards supporting Lebanon and its institutions."
The embassy also noted that "contrary to repeated allegations by this newspaper, the French embassy in Lebanon's work is focused on French-Lebanese ties, and it is not performing any political or security actions in Syria."
Al-Akhbar newspaper  also claimed   the  French step follows a similar one by U.S. President Barack Obama, who allegedly nominated Washington's envoy to Beirut, veteran diplomat David Hale, as ambassador to Pakistan.
The newspaper pointed out that the failure by Lebanese rivals to elect a new head of state would prevent Paris and Washington from appointing two new ambassadors to Lebanon.
It said such a step would compel the two countries to name chargés d'affaires for their embassies in Beirut until it is possible to appoint new ambassadors.