Jihadi John radicalised after meeing al-Qaeda chief, report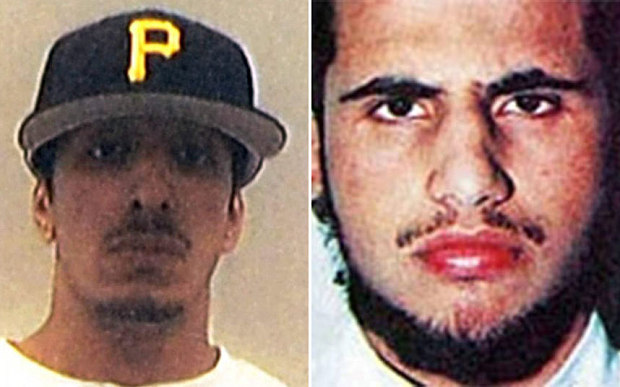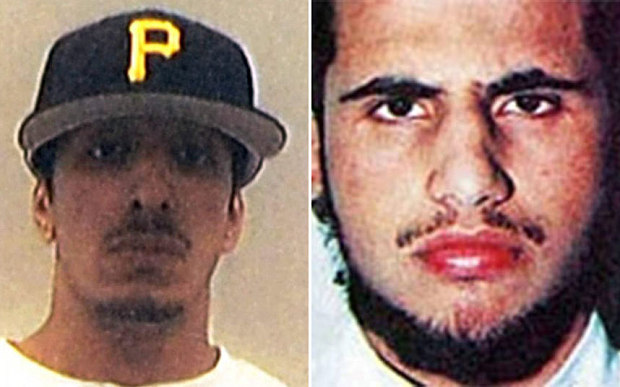 Mohammed Emwazi, the British jihadist unmasked as the bloodthirsty executioner "Jihadi John", changed his faith and became more radical after meeting a one-time confidant of Osama bin Laden known for recruiting Western-based Islamists to carry attacks on their own countries, the Telegraph has learned.
Emwazi met Mohsin al-Fadhli, a native of Kuwait who later led al-Qaeda's Khorasan network, in 2007, around the same time that he also encountered Khalid al-Dossary, a Saudi national now serving life in a US prison for attempted bomb-making, Kuwaiti security sources have said.
So profound were the effect of the two men's ideas on Emwazi that he renounced his Shia faith and converted to the Sunni creed adhered to by the Islamic State of Iraq and the Levant (Isil).
That represented a drastic change from the religious beliefs Emwazi appeared to hold in his youth living in London. Associates recall him wearing a necklace with the symbol of a sword, strongly suggesting his loyalty to Shiism, another branch of Islam.
The revelation that Emwazi met al-Fadhli provides a new insight into his development as a ruthless killer. No details have been disclosed over where and how the meeting took place and it is unknown if the two remained in contact.
As a member of al-Qaeda, Al-Fadhli – who is thought to have been killed in a US strike in Syria last September – was once so close to Bin Laden, the group's leader, that he is believed to have been one of a small select group to know about 9/11 terror attacks on New York and Washington in advance.
He was later identified by the Obama administration as al-Qaeda's leader in Iran, which is nominally hostile to the Sunni group. His Khorasan network – an offshot of al-Qaeda's al-Nusra front – has been described as a collective of al-Qaeda veterans who intercept westerners travelling to fight for radical groups in Syria and instead train them to carry out attacks in their countries of origin.
Al-Dossary was convicted by a court in Texas in 2011, at the age of 22, for attempting to build an improvised explosive device after spending four years in America as a business student.
Emwazi, who was born in Kuwait, is said to have been barred from re-entering the country by the Kuwaiti authorities because he worked in the UK as activist for its roughly 100,000-strong Beduin minority population, to which his family belonged before emigrating in the 1990s.
The Beduins are a stateless people – often said to originate from neighbouring Arab countries – who live in Kuwait without full citizenship or national rights.
Emwazi is said to have campaigned in Britain for the group in 2007 and 2008 along with Mohammed al-Awali, another Beduin activist who has articulated its cause in interviews with the BBC.
Kuwaiti sources have suggested the Emwazi family left the country because of fears of official reprisals after it collaborated with the Iraqi forces of Saddam Hussein who invaded Kuwait in 1990 but were later repulsed by a Western-led coalition.
The family is said to have originated from Iraq. The young Mohammed Emwazi left Kuwait with his family at the age of six under the name of Mohammed Mowazi al-Shemri, according Kuwaiti official sources.
The Telegrah