Ukraine: Yanukovych's ally Chechetov commits suicide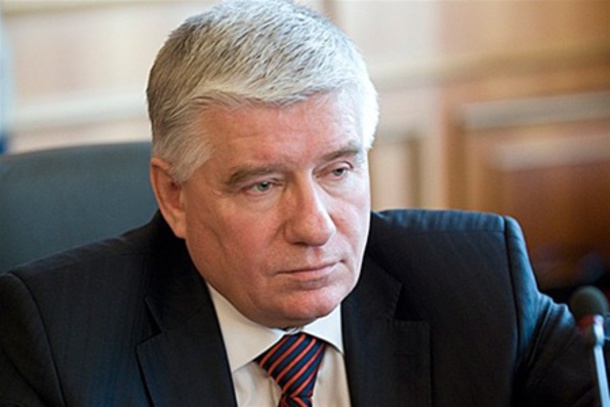 Mykhailo Chechetov, former deputy head of the Party of Regions parliament faction in the time of the president Viktor Yanukovych, killed himself jumping out of the window of his apartment at 17 floor in Kyiv on the night of Feb. 27.
Chechetov was under house arrest and wore an electronic bracelet as he was charged with violating his authority during the vote for the so-called "dictator laws" passed on Jan. 16, 2014 that were widely limiting civil freedoms.
Chechetov's wife, who was present in the apartment, called the police. The police reports say she woke up around 1 a.m. and went looking for her husband in the apartment. She found a suicide note in the study.
Lawmaker Anton Herashchenko, adviser at the Interior Ministry, cited the suicide note on his Facebook page. According to him, the note said, "I have no moral strength to live anymore. I'm leaving. I think it will be better for everyone. Thank you all for support."
Chechetov jumped out of the window from the 17th floor of his two-level apartment at Mishugi Street in the left-bank part of Kyiv.
Herashchenko said that based on the testimonies of Chechetov's wife and other people, who saw the politician on that day, Chechetov had a serious depression.
Chechetov, 61, became known in previous parliament for gesturing the lawmakers of Party of Regions, giving signs on behalf of the party bosses on how the members should vote. In December 2010 the journalists boycotted Chechetov, accusing him in openly lying to them.
In 2004 Chechetov, who then headed the State Property Fund, organized the privatization of Kryvorizhstal, Ukraine's largest steel company, to the oligarchs Viktor Pinchuk, a son-in-law of then-president Leonid Kuchma, and Rinat Akhmetov. But in 2005 the new country's authorities called the deal illegal and after re-privatization the plant was sold to Indian businessman Lakshmi Mittal for the six times higher price.
Herashchenko reported that Prosecutor General's Office was about to charge Chechetov with more crimes.
He added that despite the testimony of Chechetov's wife and a note proving the suicide, the police followed the regular procedure and still opened a criminal probe on preliminary murder to check all the possible versions of his death.
"There's only one question – if Chechetov was brought to suicide by the threats during meeting or by phone from the people, against whom he could give testimonies," Herashchenko wrote.
Kyiv Post