Lebanon's growth expected at 2.5 % in 2015 after issuing its largest-ever Eurobond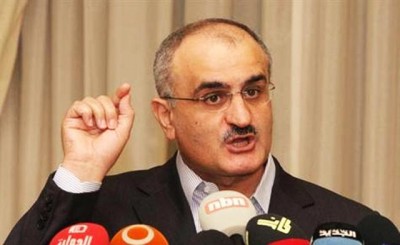 Lebanon has issued its largest-ever Eurobond, raising $2.2 billion, and expects the economy to grow 2.5 percent in 2015, Finance Minister Ali Hassan Khalil said on Tuesday.
Lebanon's economy has been hit by the war in Syria, which started in 2011 and has spilled over into the small Mediterranean country. Political stalemate has paralyzed government and parliament has been unable to elect a president.
Khalil said Lebanon would still need to raise a further $2.2 billion to cover financial needs for 2015 but that so far he could only issue a further $300 million of bonds before requiring permission from parliament for more.
He said 2015 public debt would increase to $68.7 billion after the latest Eurobond issuance, up from $66.5 billion at the end of 2014. He added that he expected the 2015 debt to gross domestic product (GDP) ratio to drop to between 129 and 133 percent, compared to 135 percent in 2014.
The latest bond issue attracted high subscriptions, he said, and showed that "regardless of the political difficulties that we are living in, there is still confidence in Lebanon's future."
He urged politicians in Lebanon to overcome differences and pass laws that would allow him to issue the additional bonds before June.
Nassib Ghobril, chief economist of the Byblos Bank Group, said parliament may approve more borrowing but Lebanon should focus on reducing debt.
"If we stay as we are without a president, the parliament could possibly authorise another (debt) issuance, I don't see why not," he said.
But "from an economic perspective and public finances perspective, the priority should be to reduce government spending, fight tax evasion and improve tax collection."
The Eurobond
The issue will be divided into two categories: the first is for $800 million with 10 year maturity and 6.2 percent interest. The second is for $1.4 billion with 15 year maturity and a 6.65 interest rate.
Foreign investors have subscribed to 15 percent of the issue and Lebanese are covering the remaining 85 percent.
Reuters/agencies