Rev. Graham: "Who do you want to follow, the dead or the living?"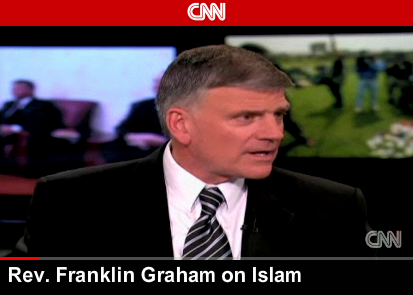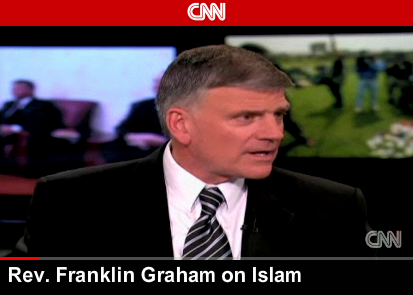 Reverend Franklin Graham, who has often criticized the Quran and radical Islam, stating that Islam itself is a "religion of war," said this week that Mohammed, who Muslims revere as God's final prophet to mankind, was "dead and buried" but that Jesus Christ is alive, and asked, "Who do you want to follow, the dead or the living?"
"Mohammed is dead and buried in Medinah," said Rev. Graham in a Feb. 18 Facebook post.
"Jesus Christ is alive and He is sitting at the right hand of God the Father in Heaven," he said. "Who do you want to follow, the dead or the living?"
Earlier this month, after President Barack Obama at the National Prayer Breakfast equated the barbarism of the Islamic State with actions taken during the Crusades of the 11th century, Rev. Graham remarked that while some Christians did bad things in the name of Jesus Christ, He Himself never killed anyone.
"Mohammed, on the contrary, was a warrior and killed many innocent people," said Rev. Graham, adding that, "True followers of Christ emulate Christ – true followers of Mohammed emulate Mohammed."