Iran sends Rowhani's brother, atomic chief to Geneva nuclear talks
Iranian President Hassan Rouhani has dispatched his brother and atomic chief to Geneva to try to overcome hurdles in high-profile nuclear talks with the United States and five other major powers, official Iranian media reported on Saturday.
U.S. Secretary of State John Kerry said on his way to meet his Iranian counterpart Mohammad Javad Zarif that Washington wanted an agreement by the deadline of June 30.
U.S. and Iranian officials began a new round of talks in Geneva on Friday, seeking to end a 12-year standoff over the Islamic Republic's nuclear program, suspected by the West of harboring military aims – a charge Tehran consistently denies.
The bilateral Tehran-Washington discussions, to culminate in a foreign ministers' summit on Sunday, are part of wider bargaining between Iran and six major powers – "P5+1" – aimed at restricting Iran's nuclear activities in return for relief from global economic sanctions.
Iran's negotiations with "P5+1" – the United States, Britain, France, Germany, Russia andChina – have already missed a November 2014 target date, and in the run-up to the June 30 deadline, wide gaps apparently remain, mainly over Iranian uranium enrichment and the pace of removing sanctions.
Iranian media said nuclear chief Ali Akbar Salehi and President Rouhani's brother and close aide, Hossein Fereydoon, would make their first formal appearance in the marathon talks, now entering a sensitive stage involving fine technical details.
"Fereydoon's presence is prompted by the need to engage in consultations and make necessary coordinations throughout the present round of talks in Geneva," foreign ministry official Mohammad Ali Hosseini said.
"Today Geneva is the epicenter of U.S.-Iranian diplomacy over the remaining nuclear issues," he was quoted as saying by state news agency IRNA.
Also taking part in the talks is the U.S Secretary of Energy, Ernest Moniz, who held technical discussions with Salehi in Geneva on Saturday, IRNA said.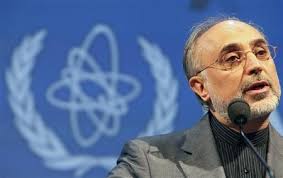 The semi-official Tabnak newspaper said Moniz and Salehi had known one another since the early 1970s, when Iran's now nuclear chief studied nuclear engineering at the Massachusetts Institute of Technology (MIT) where Moniz was teaching.
"Now they meet again after more than 40 years. Moniz is joining the Geneva talks to make sure the highly technical diplomacy proceeds with precision," said Tabnak, quoting a nuclear official.
A recent U.N. report said that Iran has refrained from expanding tests of more efficient models of a machine used to refine uranium under a nuclear agreement with six world powers. Development of advanced centrifuges is feared to lead to material potentially suitable for manufacture of nuclear bombs.
Leading Iran negotiator Abbas Araqchi told state television after the first days of talks with the U.S. that the two sides "are in search of more creative ways to speed up the talks".
"The atmosphere was positive and in earnest," he said.
"After a year of negotiations over a wide range of topics, now we are about to enter the fine details. Our goal is for the final accord to include the general outlines and details all at once, so we will have to cram in the deals in all areas and stages," he said.
Reuters