Hezbollah leads Syrian charge near Golan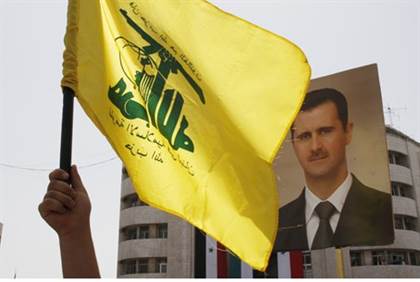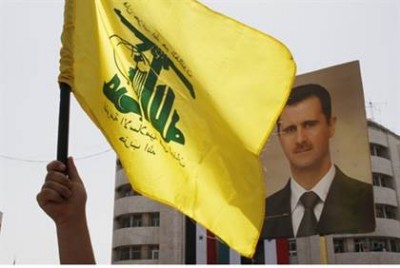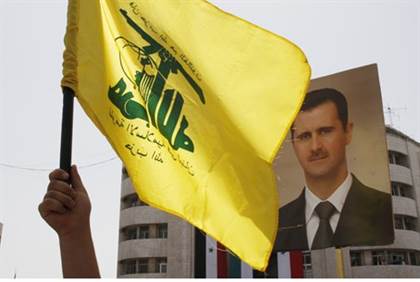 Syrian troops and members of Lebanon's Hezbollah group seized several towns and villages Wednesday south of Damascus, state media and activists said, advancing in a region leading to the edge of the Israeli-occupied Golan Heights.
The Syrian government last year lost large parts of Quneitra province to opposition fighters, many of them from the Nusra Front.
The government counteroffensive aims at recapturing areas seized by Syrian opposition fighters and members of the al-Qaida-linked Nusra Front, whose recent advances had brought them closer to Syria's capital, embattled President Bashar Assad's seat of power.
The region is also important because it is located near the Israeli-occupied Golan Heights. The area has been tense lately, particularly after a Jan. 18 Israeli airstrike in Quneitra on the edge of the Golan that killed six Hezbollah fighters and an Iranian general.
State television said troops on Wednesday gained control of the town of Deir al-Adas and the village of Deir Maker, as well as the nearby areas of Tal al-Arous and Tal al-Sarjeh south of the capital.
"The operations are being led by Hezbollah's special forces," said Rami Abdurrahman, who heads the Britain-based Syrian Observatory for Human Rights. "Their aim appears to be to eventually reach areas bordering the occupied Golan and set up a border zone under Hezbollah's control."
The Observatory, which has a network of activists around the country, said Iranian volunteers also are fighting, adding that 20 opposition fighters were killed there Tuesday alone.
Hezbollah has been fighting alongside forces loyal to Assad. Israeli officials accuse Iran, through Hezbollah, of working to establish a base in southern Syria to launch attacks against Israel. Hezbollah denies it seeks any military presence there.
On Jan. 18, an Israeli airstrike near the Golan killed seven people, including an Iranian general, a top Hezbollah commander and the son of another slain commander in chief. Hezbollah said the fighters were inspecting positions in the Golan.
Although Syrian state television and Hezbollah's Al-Manar satellite channel purportedly reported live from Deir al-Adas, a rebel spokesman said they only captured the town briefly before being forced out.
Gen. Ibrahim Jbawi, a spokesman for the Free Syrian Army's southern front, said the fighting killed or wounded 200 government forces and Hezbollah fighters. He said rebels also destroyed 13 tanks. His report could not be independently confirmed.
"The (Syrian) regime is trying to regain some of its standing" in the area, Jbawi said.
AP