Australia's PM Abbott Fights for Job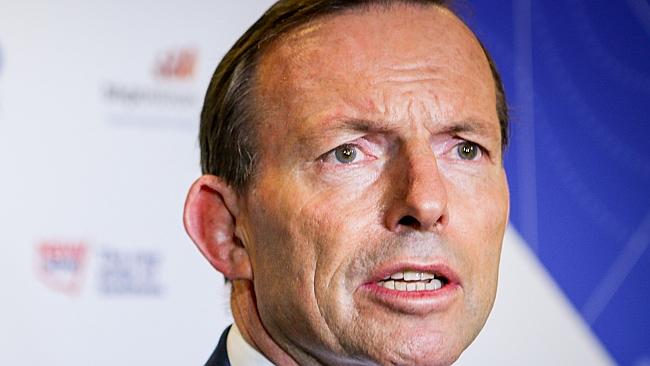 Australian Prime Minister Tony Abbott said he's confident of defeating a challenge to his leadership next week as he seeks to quell disunity in his party amid a slump in opinion polls.
Appearing together at a media conference in Queensland state on Saturday, Abbott and his deputy Julie Bishop said they will try to quash the so-called spill motion when their Liberal Party meets in Canberra on Feb. 10. Under party rules, a leadership ballot can go ahead if more than half of the 102 lawmakers back the motion; nobody has yet said they will challenge Abbott for his job.
"Should this spill motion be defeated as I expect, I will be taking that as a strong endorsement of the existing leadership team," Abbott told reporters. "The last thing anyone wants is to see a government in this country turn into some kind of 'Game of Thrones'."
The threat to Abbott, 57, comes less than half-way through a first term term dogged by internal disquiet and three months before a budget that needs to quell public anger sparked by last year's spending cuts, which were designed to tackle a deficit forecast to hit A$40.4 billion ($31.5 billion). Whoever leads the world's 12th-largest economy economy past next week faces the task of uniting the party and winning back voters.
"Abbott will be hoping this will clear the air and give him a new mandate to govern but of course it may also see him lose his job," Norman Abjorensen, a Canberra-based political analyst at the Australian National University, said of next week's ballot.
Potential Successors
Both Foreign Minister Bishop, 58, and Communications Minister Malcolm Turnbull, 60, tipped by local media as potential successors to Abbott, said before the spill was announced Friday that they supported the prime minister. Turnbull is yet to state whether or not he supports the spill motion or if he will stand as a leadership candidate.
"I understand from my colleagues that they look to me for stability and certainty as deputy," Bishop said Saturday. "My role as deputy is to support the leader, not to change the leader, and I don't support the spill motion."
Bishop is yet to categorically state that she won't vie for Abbott's job should the spill motion succeed.
Both Turnbull and Bishop would win over some voters to the Liberal Party were they to lead it, according to a Feb. 5 Reachtel automated phone survey of 3,502 voters selected at random. While 34 percent said they would vote for the party with Abbott as leader, support rose to 44 percent under Turnbull and 41 percent under Bishop, it said, without providing the survey's margin of error.
The survey also had Abbott's Liberal-National coalition trailing Labor, 45 percent to 55 percent, on a two-party preferred basis, meaning it would lose government were an election to be held now.
Leadership Concerns

Lawmaker Luke Simpkins sent an e-mail to party colleagues on Friday saying they must bring concerns about Abbott's leadership to a head by holding a vote for a spill, citing in part Abbott's recent decision to bestow a knighthood on Queen Elizabeth II's husband, Prince Philip. His motion was seconded by Don Randall.
Senior Cabinet members including Finance Minister Mathias Cormann, Defense Minister Kevin Andrews and Employment Minister Eric Abetz said they would vote against the spill. Abbott said Saturday his party's standard procedure when holding spill motions and leadership votes was for a secret ballot.
Political Volatility

Should Abbott be ousted, Australia would have had five prime ministers, including former Labor leader Kevin Rudd's two stints in the job, since John Howard lost office less than eight years ago. The previous five prime ministers held office for a combined 35 years.
For voters and Abbott, the turmoil has grim echoes of the internal battles and public sniping that overshadowed Labor's almost six years in power and eventually derailed it when the coalition won government in September 2013.
Discontent over Abbott's leadership style came to a head after he used a so-called "captain's pick" to bestow a knighthood on Prince Philip on Jan. 26, Australia's national day. Some Liberal colleagues said that exacerbated the backlash in the Queensland state election on Jan. 31 that saw the governing Liberal National Party lose a massive majority.
Bloomberg