Lashing of Saudi blogger postponed for medical reasons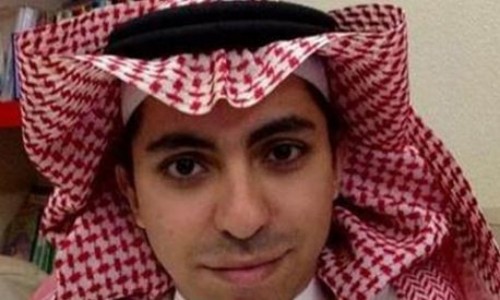 Saudi Arabia postponed until next week Friday's flogging of a blogger jailed for insulting Islam, citing medical reasons, a week after he received the first 50 of 1,000-lash sentence, his wife said.
Raef Badawi received the first whipping in public outside a mosque in Jeddah, sparking an international outcry and a campaign by Amnesty International for him to be freed. Badawi is expected to undergo 20 more weekly beatings until his punishment is complete.
"The prison doctor saw (Raef) Badawi's health does not allow his flogging today," his wife, Ensaf Haidar said over telephone from Canada, where she has sought asylum with her three children. Haidar said Friday's flogging was postponed because her husband's wounds had not yet healed, an explanation also given by Amnesty.
"But it will probably still take place next Friday," she said. Earlier, Amnesty also spoke of Badawi's unhealed wounds, terming the punishment as "macabre and outrageous." The doctor recommended the flogging be postponed until next week, a statement said.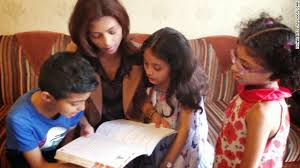 Won't stop fighting till freed

Ms. Haidar told the Globe and mail through an interpreter on Wednesday she won't stop fighting until her husband is freed :
"I won't stop [fighting] until Raif is free."
"All he did was blog," his wife said . "Until the last moment, I couldn't believe it. I kept telling him it wasn't going to happen. It's impossible, it doesn't seem real."
In addition to the 50 lashes every Friday for 19 more weeks after prayers in front of a mosque in Jeddah, a city on the coast of the Red Sea. He was convicted of insulting Islam and religious figures on his blog, the Saudi Liberal Network, and sentenced to 10 years in prison and a 10-year order not to leave the kingdom and not to practise journalism after that. He also faces a fine of about $319,000.
Ms. Haidar and her three children, Najwa, 11, Tirad, 10, and Myriam, 7, moved to Canada last fall as refugees. Before that, pushed by a series of threats from extremists, the family first fled to Egypt, where they lived for eight months, then Lebanon for three years. Mr. Badawi has been subject to a travel ban since 2008.
Supreme court
Badawi 's  case  which has been widely criticized by Western governments, has been referred to the Supreme Court by the King's office, the BBC reported on Friday.
Political stakes over Badawi's case, have been heightened by the Paris attack on Charlie Hebdo newspaper and its subsequent publication of more cartoons featuring Islam's Prophet Mohammad, according to Reuters
Agencies