8 children stabbed to death in Australia, report – Updates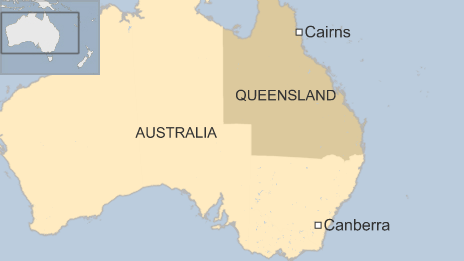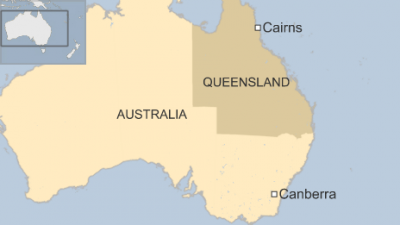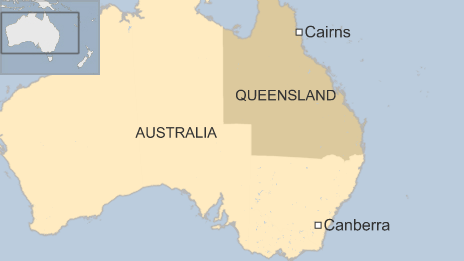 Eight children have been found stabbed to death near the town of Cairns in Australia, according to Australian Broadcasting and other news outlets. So far no information is available about the circumstances of the crime, and no suspect has been identified.
The ages of the children reportedly range from 18 months to 15 years, all found in a home. The area is described as poor.
Authorities are expected to provide more information at a media briefing shortly. Cairns is in the far northeast of Australia in Queensland on the Coral Sea.
Police did not confirm whether the children stabbed to death but said a 34-year-old woman had been taken to hospital with stab wounds but was stable.
The details of the incident and the woman's relationship to the children are not yet clear.
The house in the Manoora suburb has been cordoned off and detectives are searching the yard.
Police have not yet said if they have made any arrests, but say the injured woman is assisting with their investigations.
WP/BBC
Update according to Daily Mail: Detective Inspector Bruno Asnicar described the horror crime as a 'tragic, tragic incident'. He could not say whether the children all belonged to the same family.
He told reporters the woman is not in police custody. 'She's assisting us with our inquiries at this stage,' he said.
He said it was not yet clear who had called emergency services and said the situation was 'well contained'.
A specialist team of police are en route from Brisbane, two hours flight south.
In a statement, Queensland Premier Campbell Newman said: 'I am deeply saddened and shocked by the tragic events in Cairns today.'
'My thoughts and prayers are with the family and friends of those concerned,' adding that he had asked ministers to ensure emergency services were given the support they need.
'The whole Cairns community and the people of Queensland will feel the effects of this tragedy, particularly at a time of year when families come together.'
Mr Newman encouraged Queenslanders who need support to reach out and seek professional assistance if needed.
Australian Prime minister calls deaths "gut wrenching"
update Prime minister Tony Abbott says the deaths of the eight children is "an unspeakable crime" and "heartbreaking".
He released a statement saying:
All parents would feel a gut-wrenching sadness at what has happened.
This is an unspeakable crime.
These are trying days for our country.
Tonight, there will be tears and prayers across our country for these children.
My thoughts are with the Queensland Police and all who have to respond to this terrible situation.
Update
AAP is quoting Lisa Thaiday a cousin of the woman in hospital as saying the eight dead children are all siblings and it was their older 20-year-old brother who discovered their bodies.
She also said "The woman at the hospital is their mother "
"I'm going to see him now, he needs comforting," she said.
She described the family and extended relatives as close-knit.
"We're a big family and most of us are from the (Torres) Strait," she said.
"I just can't believe it. We just found out (about) those poor babies."
About 20 to 30 people, including neighbours and locals, could be seen to be visibly upset and comforting each other at the scene.
Update : The 34 yo injured woman is believed to be the mother of seven of the children. Police say the eighth child is also believed to be a family member, but they could not confirm that.
Police say there are no formal suspects at this stage. They are looking at everyone who has had any involvement with the family in recent days
Relatives and friends of the victims have arrived on the scene and are being comforted by police