Kerry and Lavrov to meet as tensions soar after threat of new sanctions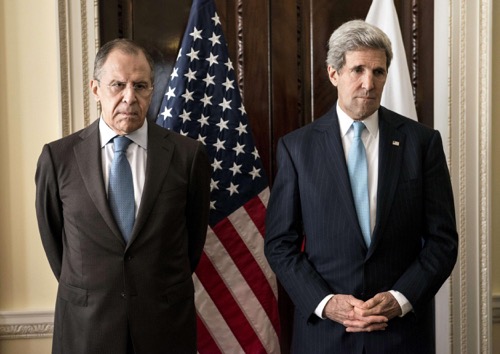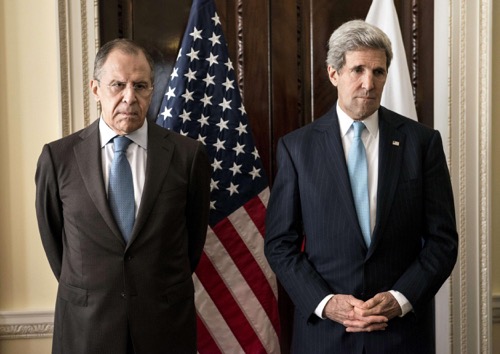 Top US diplomat John Kerry is set to meet his Russian counterpart Sergei Lavrov in Rome on Sunday, amid anger in Moscow over the prospect of new US sanctions and possible supply of lethal military aid to Ukraine.
The meeting in Rome will take place with tensions soaring after US lawmakers passed a bill — dubbed the Ukraine Freedom Support Act — which calls for additional sanctions against Russia and the delivery of up to $350 million (280 million euros) worth of US military hardware to Ukraine.
"Undoubtedly, we will not be able to leave this without a response," deputy foreign minister Sergei Ryabkov told Interfax news agency ahead of Lavrov's meeting with Kerry.
The Senate bill must still be approved by the White House, which has so far been reluctant to provide direct military assistance to Ukraine for fear of being drawn into a proxy war with Russia.
The legislation authorises — but does not legally require — President Barack Obama to provide lethal and non-lethal military aid to Ukraine, including anti-tank weapons, ammunition and troop-operated surveillance drones.
The eight-month-old conflict between government forces and pro-Russian separatists in eastern Ukraine has left at least 4,634 dead and 10,243 wounded, while displacing more than 1.1 million people, according to new figures released by the United Nations.
The threat of fresh sanctions comes as Russia's economy crumbles under previous rounds of Western sanctions and a collapse in oil prices.
Kiev lawmakers have hailed the US bill as a "historic decision". They have long been pressing the West to provide military support to their beleaguered army, but have so far received only non-lethal equipment.
The controversy is likely to come up at Sunday's meeting in Rome, although Ryabkov said that "the main focus at their 17th meeting this year would be on the Middle East".
A State Department official confirmed to AFP that the meeting would be Sunday after Washington had initially said it was set for Monday.
A tentative ceasefire has been in place along the frontline in eastern Ukraine since Tuesday, and fighting has been greatly reduced despite occasional breaches.
The Ukrainian army on Sunday reported 14 attacks on its positions in the past 24 hours, including one in which Grad rockets, mortars and anti-tank weapons were fired "as a provocation", but no one was killed or wounded.
Ukraine has been worried for months that the Russia-backed separatists will launch an offensive on Mariupol in a bid to build a corridor between the Russian border and the Crimean peninsula, a Ukrainian region that was annexed by Moscow in March.
Ukraine announced Friday it would bolster its army next year by conscripting another 40,000 soldiers, training 10,500 new professionals and doubling its military budget.
While the Russian economy has been hit hard by the conflict, the International Monetary Fund's number two David Lipton said Saturday he was "impressed" by Ukraine's plans for reform, following a visit to Kiev.
Lawmakers voted Thursday to approve a government programme that includes a number of severe austerity cuts imposed by international lenders.
The IMF this year granted Kiev $17 billion in financial aid over two years, as part of a $27 billion global rescue package set up by Western countries, but has warned that the government will need as much as an extra $19 billion by the end of next year.
The architects of the aid package hoped to use it as an incentive for Ukraine to wean itself off communist-era subsidies long abandoned by its smaller but now far better-off neighbours in eastern Europe.
Time live