President Rouhani confronts Iran's hardliners on corruption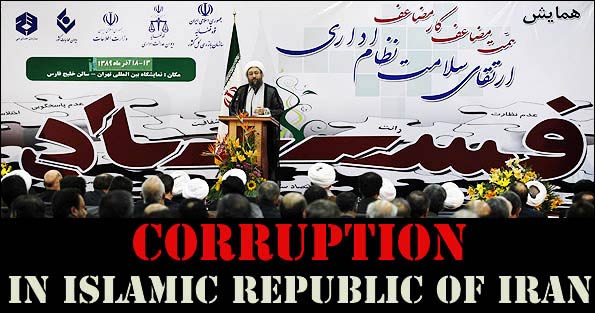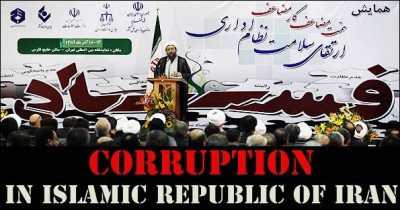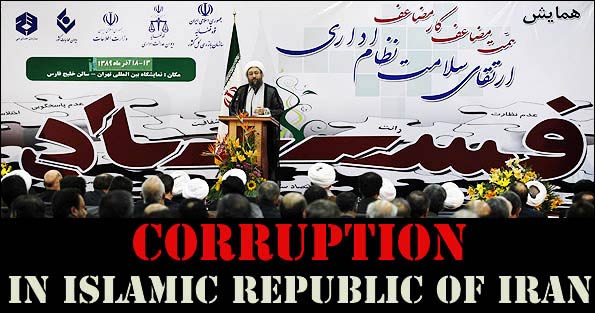 Iran's president on Monday launched a strongly-worded attack on his hardline political rivals, warning that widespread corruption was jeopardising the Islamic republic and implying that the entrenched power of the Revolutionary Guards was a major source of fraud.
"Continuation of corruption, expansion of corruption and deepening of corruption means the [political] system and the [1979] revolution are at stake," Hassan Rouhani told an audience of senior officials at a conference in Tehran.
"If guns, money, newspapers and propaganda all gather in one place, one can be confident of corruption there," he said, in a clear reference to the hardline military force. "Even Abuzar and Salman [allies of Prophet Mohammad] would have become corrupt under one organisation that has accumulated everything."
Mr Rouhani's centrist government has found its attempts at domestic reform and tackling corruption — blocked by hardliners, including the Guards, whose extensive business interests, which include tens of billions of dollars worth of trade and construction projects, have often left it at odds with government policy.
Transparency International ranked Iran 136 out of 175 countries in its Corruption Perceptions Index this month, making it a highly corrupt state.
The country has a long history of cronyism and corruption under the monarchy and during the Islamic Republic. But the scale increased dramatically under former president Mahmoud Ahmadi-Nejad, whose administration gave loans to regime affiliates at rates far below inflation and awarded projects without tenders to companies affiliated to the Guards.
Media affiliated with the Guards has attacked the Rouhani government, accusing it of failing to deliver on economic promises, and of fuelling public dissatisfaction with inflation of 18.2 per cent — neglecting to mention that it was around 40 per cent last year — and youth unemployment of around 23 per cent.
A 30 per cent increase in bread prices last week was portrayed in the hardline media as a failure to improve the economy.
A reform-minded analyst said Iran's president seems to have decided to confront his opponents head-on by publicly describing the obstacles he faces in implementing his policies.
"Our [economic] problems will not be resolved unless we battle corruption," Mr Rouhani said, calling for "public supervision" by civil society, unions, political parties and the media to help the government clean up state-run sectors.
The government has pledged to shut down some credit institutions affiliated to the Guards and other power centres, and increase supervision on the banking system, end the expropriation of land by powerful bodies and individuals, and levy taxes on organisations which currently enjoy tax exemptions — including companies affiliated to the armed forces and Astan-e Qods, a powerful, conservative religious foundation.
Iran's economy minister, Ali Tayebnia, at the weekend announced that the government had uncovered a single case of fraud in the banking system that amounted to 120 tn rials ($4.4bn) — the latest in a number uncovered since Mr Rouhani took office.
The judiciary — which is accused by reformist politicians of failing to help stamp out corruption — said the latest banking fraud took place in Tehran and southern city of Kerman and involved five "privately owned banks" — which are usually affiliated to hardline power centres.
Ayatollah Sadegh Larijani, head of the judiciary, insisted in his address to the conference that his team could not tackle corruption single-handedly, saying that organisations that "create problems" are affiliated to the government.
Iran's oil minister, Bijan Namdar Zanganeh, who is seen as a driving force behind the government's anti-corruption efforts, told the conference that he managed to block illegal sales of crude over the past year. Individuals believed to be affiliated to the Guards have been accused of selling crude and not transferring the proceeds to the treasury.
"Fighting corruption needs iron determination and steel shoes [which cannot get torn in the process]," Mr Zanganeh told the conference.
Financial Times