Hagel calls for new Arms Technology Initiative to improve US competitive edge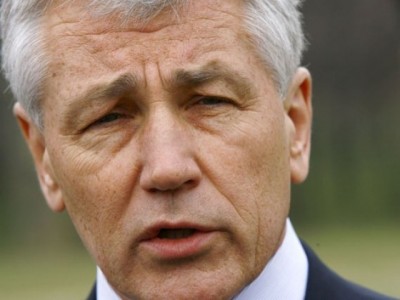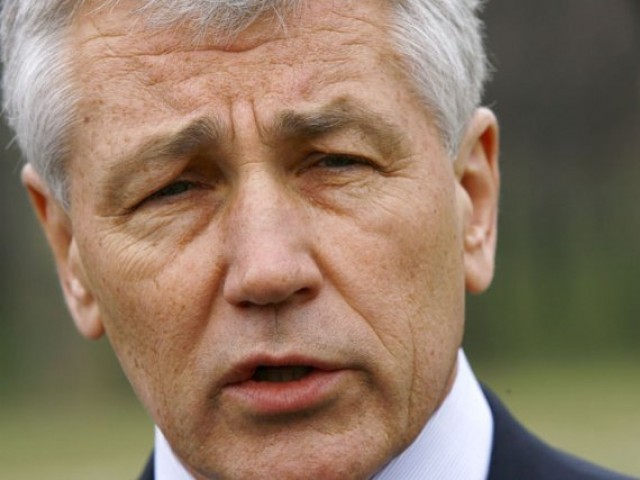 Defense Secretary Chuck Hagel said Saturday the U.S. military needs to boost its commitment and investment in technological research and development in order to stay ahead of current and emerging threats across the world.
Hagel announced a Defense Innovation Initiative during his speech at the Reagan National Defense Forum that will ask "the brightest minds from inside and outside government" to take a fresh look at the technologies and systems the U.S. military needs to develop over the next decade.
"Our technology effort … will help identify, develop, and field breakthroughs in the most cutting-edge technologies and systems, especially from the fields of robotics, autonomous systems, miniaturization, big data, and advanced manufacturing, including 3D printing," said Hagel.
Deputy Defense Secretary Bob Work will lead the initiative as head of a newly formed Advanced Capability and Deterrent Panel. The panel will include senior leadership from across the Defense Department, including the technology, policy and acquisition communities as well as the different service branches, and the Joint Chiefs of Staff.
The long-range research and development planning program Hagel spelled out will idnetify, develop, and field breakthrough technologies and systems and advance military power capabilities.
The program also calls for a reinvigorated war gaming effort to find and test alternative ways of winning strategic objectives and getting a clearer picture of the future security environment, and to come up with new operational concepts to counter emerging threats.
The group will also look for more efficient and effective business practices.
In determining the military's technology needs, Hagel said, the panel will be starting with "a clean sheet of paper."
"I expect the panel to propose important changes to the way DoD diagnoses and plans for challenges to our military's competitive edge, and I also expect it to break with many of our usual ways of doing business," Hagel said.
Fresh thinking will be encouraged, he said, and focused on ensuring superiority over threats, "not simply adapting what is on the books today."
The U.S. military is being reshaped by fiscal uncertainty, declining resources and a realignment of interests and influences around the world, Hagel explained. These include the changing dynamics within and between states across the Middle East – including military operations by non-state groups such as the Islamic State of Iraq and Syria – Russia's "invasion of Ukraine," and Chinese aggression, he said.
"Our long-term security will depend on whether we can address today's crises while also planning and preparing for tomorrow's threats," he said.
That means a greater investment of minds and money into technology as enemies and possible enemies have worked to close the gap with the U.S. over the past 13 years of war.
"Technologies and weapons that were once the exclusive province of advanced nations have become available to a broad range of militaries and non-state actors, from dangerously provocative North Korea to terrorist organizations like al Qaeda and Hezbollah," he said. Russia and China have invested heavily in military modernization programs intended "to blunt our military's technological edge."
Specifically, he said, Russia and China have been fielding advanced aircraft, submarines and longer range and more accurate missiles, and also developing new anti-ship and air-to-air missiles, counter-space, cyber, electronic warfare, undersea, and air attack capabilities. This month, China displayed its new stealth fighter, the FC-31 at the Zhuai Air Show.
Hagel also used the forum to warn that the Defense Department is constrained by congressional interference with department proposals to trim military compensation, realign underutilized bases and retire certain weapons systems. Not making those changes, he said, will cost the Pentagon about $30 billion next year.
"Let me underscore that all of this comes before we address the possibility of a return to sequestration" in 2016, he said, adding that unless sequestration is overturned Defense cuts could total $1 trillion over 10 years. "That would devastate our military readiness and threaten our ability to execute our nation's defense strategy."
DOD Buzz