Last of U.S. Marines Leave Afghanistan's Helmand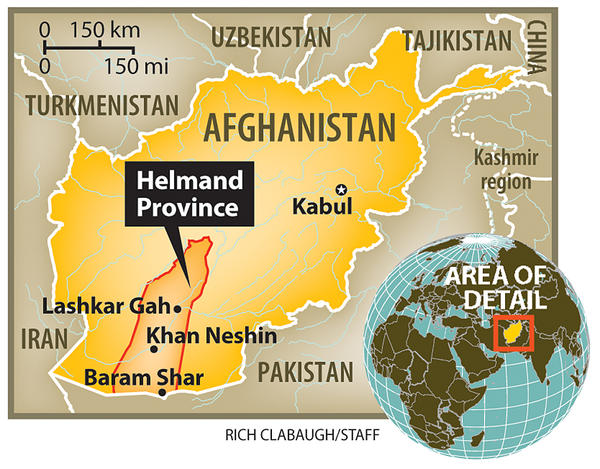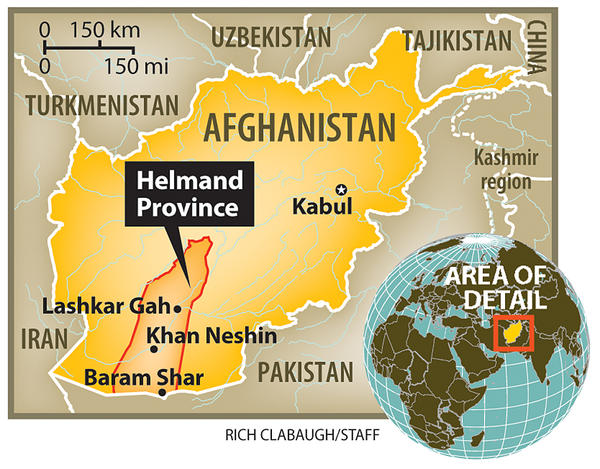 KANDAHAR AIRFIELD, Afghanistan—The air-traffic controllers had to stay until the very end.
After several busy days and hundreds of flights out of Helmand province, the last of the U.S. Marines filed into helicopters around midday Monday, leaving behind a sprawling compound that for years served as a crucial base of the fight against the Taliban in Afghanistan.
"I don't think we've had time to digest it, we've been so busy," said Marine Corps Capt. Benjamin Kiley, an air-control officer, who said he had slept just four hours over the past four days.
Minutes before leaving, air tower workers destroyed sensitive gear and made sure no classified papers were lying around.
For years, Helmand was the focus of Marine Corps operations in Afghanistan. Camps Leatherneck and Bastion—shared by U.S. and British forces before being formally handed over Sunday—comprised the logistical hub and headquarters. The base once housed some 40,000 U.S. and allied troops.
The compound is now in the hands of Afghan forces, who began trickling in to secure the perimeter Monday morning.
"It's kind of surreal. When you've been here for so long it's incredible to think that we are finally leaving," said Marine Corps Lt. Nicole Kreis, an air-traffic controller who was on one of the last helicopters out of Camp Leatherneck.
The province saw some of the bloodiest fighting of the 13-year war. The Marines lost 378 men and women in the Afghanistan war, with the majority of them killed in Helmand. The British lost around 450 people, most of them in this province, too.
The last British combat troops left at the same time as the Marines, a departure that effectively marks the end of their role in the war. While a handful of Marines remain as advisers, Leatherneck was the last operational base the Marines oversaw in Afghanistan.
Afghan soldiers and police will now be largely alone in their fight against the Taliban in Helmand.
"I am cautiously optimistic that they will be able to sustain themselves," said Marine Corps Brig. Gen. Daniel Yoo, the last commander of allied forces in Helmand and in the neighboring province of Nimroz.
The departure is part of the withdrawal of most foreign combat troops by Dec. 31, when the current mission ends. Around 12,500 troops, most of them American, will remain in Afghanistan after that to focus on counterterrorism and on training Afghan police and soldiers, before gradually pulling out altogether by the end of 2016.
WSJ