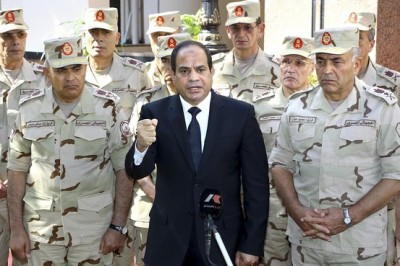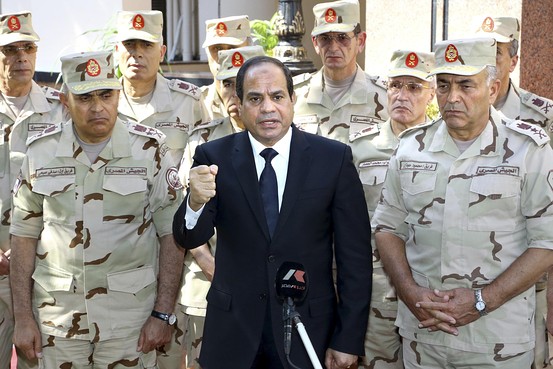 In the wake of Friday's attack in northern Sinai, which killed 33 Egyptian soldiers, Cairo  once again, has raised the idea of a building an eight-mile barrier along its border with Gaza to deter Islamist terrorists from moving in and out of the Palestinian territory.
"There is a big conspiracy against us," Egyptian President Abdel Fatah al-Sisi said in a live, televised address Saturday, in which he blamed "foreign powers" for the atrocity and said Egypt is locked in an "existential war".
Egypt, which has declared a three-month state of emergency in northern Sinai, also cancelled its planned role as mediator between Israel and Hamas in talks aimed at maintaining a ceasefire that has held since the end of the summer conflict.
Friday's sophisticated terrorist attack – which Egyptian authorities have indicated likely came from Gaza – was launched on Egyptian troops with devastating effect. Old tunnels that had yet to be destroyed by Egyptian forces or newly-dug tunnels that had not been detected were likely used in the attack that combined the use of a suicide bomber on one hand, with rocket propelled grenades and roadside bombs on the other.
Local Egyptian media has reported that Sisi has sent reinforcements to bolster 12 existing battalions as well as sending Egypt's elite 777th and 999th units to strategic locations in northern Sinai and that helicopter gunships killed six terrorist on Sunday. Egypt is facing a serious threat in Sinai from, among others, the Ansar Bayt al-Maqdis Islamist terror group, which appears to be using Gaza as a safe haven. The terrorists are believed to be crossing via terror tunnels, even though Egypt has reportedly destroyed more than 1,800 underground passages in a bid to clamp down on Hamas and other terror groups operating there.
Hamas, which has launched thousands of rockets into Israel from Gaza's northern border in the last year, has also sought to strike a blow at al-Sisi's forces as payback for the former Egyptian military leader's overthrowing of the Muslim Brotherhood, Hamas' parent organization.
Following Friday's attack, the Rafah crossing between southern Gaza and Egypt was closed immediately and will reportedly remain closed indefinitely. Hamas leaders have reportedly stated that Gaza will "explode" if the Rafah crossing is not re-opened quickly.
While the southern crossing into Egypt is closed, other border crossings with Israel remain open. Humanitarian and trade supplies are being delivered by Israel to the more than 1.8 million residents of Gaza whose Hamas government fought a 50-day war against them this summer. The war cost the lives of a reported 2,000 Gazans, according to Hamas government figures, and 70 Israelis. Recent independent analysis of the Gazan dead suggests that as many as half were terrorist combatants.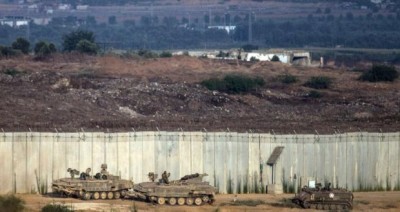 The success of Israel's controversial West Bank separation barrier in lowering suicide attacks on the Jewish state by as much as 90 percent, appears to have not gone unnoticed by Egypt which is now facing a comparable problem from Gaza-based Palestinian terrorists. Egypt appears to be weighing a similar solution, although some regional experts believe there may be other alternatives.
"I'm not sure they are going to build a wall," Zvi Mazel, Israeli Ambassador to Egypt from 1996-2001, told FoxNews.com. "I understand [Egypt] would like to create a buffer zone where there are no houses and no vegetation."
Mazel noted that to do so, Egypt would have to expel 100,000 Bedouins from northern Sinai to establish such a zone.
Mazel believes the "foreign powers" Al Sisi referred to as fomenting attacks launched from Gaza and funding terror operations in Sinai are Qatar, Turkey and Iran.
"He knows better than anyone else who is responsible for encouraging these terrorists," Mazel said. "The terrorists in Sinai constitute the threat, but someone is giving them money, and the money has most likely come from those countries."
Fox News