Nusra threatens to kill Lebanon prisoners over Tripoli unrest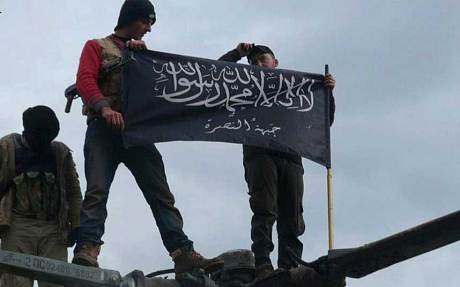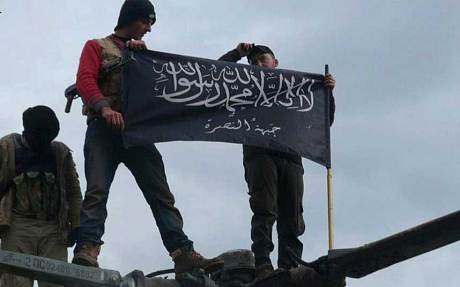 The Syrian Al-Qaeda affiliate Al-Nusra Front threatened Sunday to kill Lebanese soldiers it captured in fighting in August unless the army halts its operations against Islamist militants in Lebanon's second largest city Tripoli.
The army's offensive against the militants – who are suspected of having links to al-Nusra – sparked attacks on troops across the Tripoli region.
"We warn the Lebanese army against any military escalation targeting Sunnis in Tripoli," the al-Nusra statement said.
"We call on it to lift its siege and accept a peaceful solution, or else we will be forced in the coming hours to bring closure to the issue of the soldiers we are holding hostage, given that they are prisoners of war."
The al-Qaeda affiliate initially threatened to start executing its prisoners from 0800 GMT but then issued a second statement extending the deadline to 1200 GMT.
"At that time the execution can still be postponed or cancelled if the army agrees" to our demands, the later statement said.
Al-Nusra and rival militants of the Islamic State group captured some 30 Lebanese soldiers and police in fighting around the eastern town of Arsal, close to the Syrian border, in August. IS has since executed two of its captives.
Al-Nusra has previously demanded that, in return for the release of its prisoners, Hezbollah end its intervention in Syria on the side of President Bashar al-Assad's government and that Lebanon free jailed Islamists from the Roumieh prison
The Lebanese government has so far rejected the terms, with Qatari representatives reportedly serving a mediators.
Islamist gunmen in Tripoli have carried out repeated attacks against the army, accusing it of cooperating with Hezbollah.
The August fighting in Arsal – a Sunni enclave within the mainly Shiite Hezbollah-dominated Bekaa Valley border region – was the most serious in Lebanon since the Syrian conflict erupted in March 2011.
Fired a rocket
In another develpoment al-Nusra Front fired on Sunday a rocket against the eastern Bekaa town of al-Labweh.
It announced via Twitter that the attack was in response to the ongoing unrest in the northern city of Tripoli.
"In support of Tripoli al-Sham, we announce the shelling of a position of Hezbollah in al-Labweh," it declared in a statement.
Calling the northern capital" Tripoli al – Sham" implies that the front considers Tripoli as part of Syria.
The State is the only option for Sunnis
Commenting on the security situation in Tripoli Justice Minister Ashraf Rifi who is a prominent Sunni said Sunday: " I heard that some considered what is happening now in Tripoli, and some areas of the north as a war on the Sunni people. I totally disagree with such statements and reject them in form and content ."
He added :
"The historical choice of the Sunnis people has always been and will always remain the state of Lebanon and its institutions and co-existence . We the Sunni people paid the highest price for standing with the state , starting with the assassination of Mufti Sheikh Hassan Khaled to the assassination of the prime minister Rafik Hariri and other martyrs and this stance will continue with Prime Minister Saad Hariri."