Turkey: Embassies/ consulates beware of the yellow powder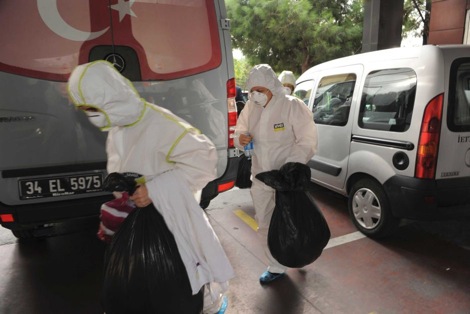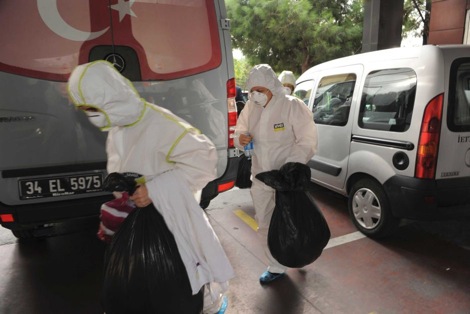 Turkey is keeping 24 people under observation at clinics after a suspicious powder was sent to five consulates in Istanbul, the health ministry says.
The consulates targeted represent countries involved in the coalition fighting against Islamic State (IS) jihadists.
Previously, Turkish officials had said that 16 people had been hospitalised after the yellow powder was delivered to the consulates on Friday.
The nature of the substance is being examined by experts from the country's disaster management agency AFAD.
The 24 people under observation are being monitored at clinics specialising in infections and microbiology in Istanbul, the official Anatolia news agency quoted the health ministry as saying.
Five foreign citizens working for the consulates are being monitored, as are 19 Turkish citizens, the statement added.
Of those, three foreigners and 15 Turks from the Canadian consulate are being monitored; while two Turks and two foreigners from the German consulate and two Turks from the Belgian consulate are under observation, it said.
Their general condition is good, it added, without giving further details.
Results of powder test due Monday
Powder was also sent to the US and French consulates in Istanbul but none of their workers have been hospitalised.
The results of tests on the samples of the yellow powder are due to be announced on Monday, Anatolia said.
There was no immediate claim of responsibility but the incident comes amid mounting concerns about the growing national security threat to Turkey and Western states posed by jihadists.
Turkey has been a major staging point for jihadists seeking to travel to Syria and fight for IS and other Islamist groups, although the government says it has now improved security.
Canada has been hit by two deadly attacks this week – a hit-and-run assault and a shooting at Canada's war memorial and parliament building.
ABC