Hezbollah urges Shiite-Sunni unity after visiting Lebanon Mufti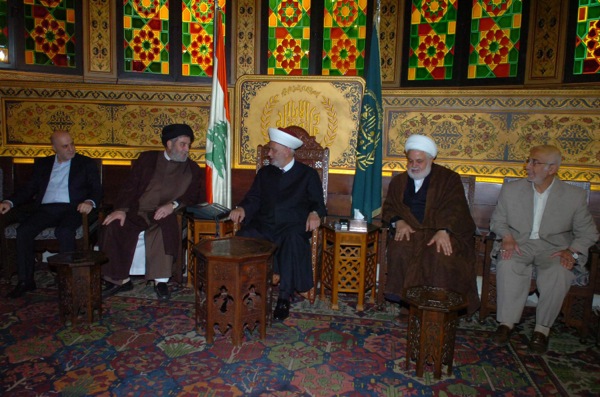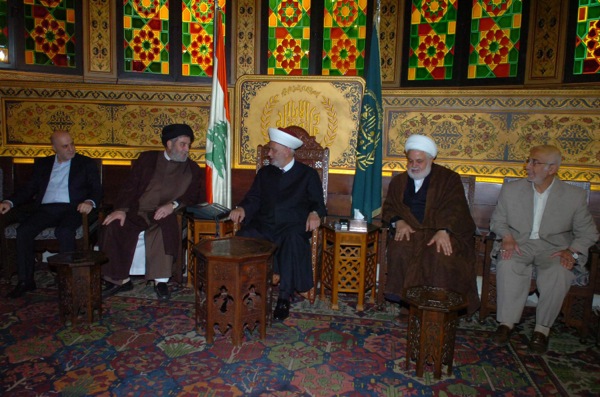 Hezbollah official Ibrahim Amin Sayyed told reporters after talks with the Grand Mufti  of the Republic Abdul-Latif Derian at dar el Fatwa  that he agreed with him on the importance of consolidating unity among the country's rival  political parties and the Sunnis and Shiites .
"The incidents taking place in Lebanon and the region have emphasized the need to consolidate unity among the Lebanese, Arabs and Muslims" Sayyed , who headed a Hezbollah delegation in his visit to the Mufti headquarters said
Sayyed said the visit was on behalf of Hezbollah leader Sayyed Hassan Nasrallah, to congratulate Sheikh Derian on his election as Lebanon's grand mufti .
The 61-year-old Derian was unanimously elected in August as the country's new Grand Mufti succeeding Sheikh Mohammed Rashid Qabbani.
"Lebanon and the Lebanese are facing the growing threat of terrorist groups," said  Sayyed, adding that he talked with Derian about the issue and about the developments in the country and the region.