Amal Alamuddin turns down Gaza war crimes investigation role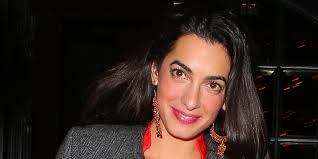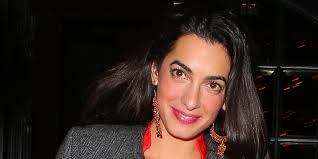 Amal Alamuddin, the British human rights lawyer engaged to Hollywood actor George Clooney, was asked to investigate war crimes in Gaza for the UN, but rejected the role saying she was too busy.
The 36-year-old Oxford graduate, who has spent recent months in the full glare of the tabloids, was named as one of three experts to examine possible violations of international law in the Gaza Strip since June this year.
However, the increasingly high-profile British-Lebanese lawyer turned down the president of the 47-nation UN Human Rights Council's appointment, saying she had "other commitments".
"I was contacted by the UN about this for the first time this morning," Miss Alamuddin said. "I am honoured to have received the offer, but given existing commitments – including eight ongoing cases – unfortunately could not accept this role."
She said: "I am horrified by the situation in the occupied Gaza Strip, particularly the civilian casualties that have been caused, and strongly believe that there should be an independent investigation and accountability for crimes that have been committed.
"I wish my colleagues who will serve on the commission courage and strength in their endeavours."
The ongoing conflict in Gaza has prompted public statements from a number high profile actors including Penélope Cruz and Javier Bardem.
Miss Alamuddin, who has carved out an impressive career as a highflying lawyer working out of London's Doughty Street Chambers, became engaged to Clooney earlier this year.
She worked with the international tribunal examining the assassination of Rafik Hariri, the former Lebanese Prime Minister, and assisted ex-UN head Kofi Annan in efforts to make peace in Syria.
The commission is expected to present their written report to the Council in March 2015.
Aside from Miss Alamuddin's hectic work schedule, she has also been busy planning her forthcoming wedding, which is expected to take place next month at the actor's house on the shores of Lake Como. It was not immediately clear what caused the confusion or if someone else would replace her.
Other members of the commission include Canada's William Schabas, an international law professor at Middlesex University, who will be the chair, and Doudou Diene of Senegal, a lawyer who has filled UN posts on racism and human rights in Ivory Coast.
Navi Pillay, the top UN human rights official, said on July 31 she believed Israel was deliberately defying international law in its military offensive in Gaza and that world powers should hold it accountable for possible war crimes.
Israel has attacked homes, schools, hospitals, Gaza's only power plant and UN premises in apparent violation of the Geneva Conventions, said Ms Pillay, a former UN war crimes judge.
The Daily Telegraph