Sunni clerics say Lebanon's Mufti Qabbani lost his legitimacy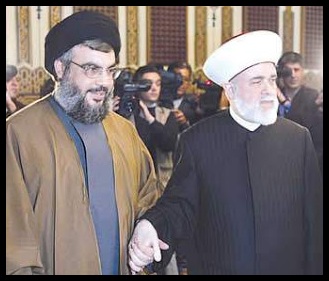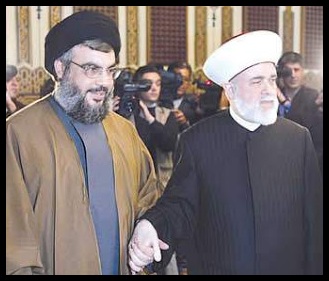 Several Sunni Mulsim clerics slammed the Mufti of the Republic of Lebanon Sheikh Mohammad Rashid Qabbani for criticizing the Future Movement, according to a report by NOW news website.
"What Qabbani is saying now confirms that he has lost his legitimacy and his eligibility to be in the position of Grand Mufti," Secretary-General of the Higher Islamic Council Sheikh Khaldoun Araymet was quoted as saying by NOW on Thursday.
"When Sheikh Mohammad Rashid Qabbani rebels against state institutions, does not acknowledge the premiership of which he is part, overrides the decisions of the State Council, and does not abide by the laws and regimes in force… we consider him illegitimate," Araymet added.
He also accused Qabbani of letting "local and regional forces use [him] to strike the unity of the Muslims." A possible reference to Qabbani's relations with the Iranian backed Hezbollah militant group.
Earlier on Thursday, the Director-General of the Islamic Waqf Sheikh Hisham Khalifeh called on the Islamic Election Council to elect a new Mufti on Sunday, August 31 in Dar al-Fatwa.
Qabbani had accused a day earlier the Future Movement and notably former PM Fouad Siniora of "obstructing the election of a Mufti since 2009."
"Neither the [head of the governmental] Serail nor its protector scares us," Qabbani said defiantly on Wednesday.
In November 2012, Qabbani called for a new election for the Higher Islamic Council at the end of the year, but clerics in the body allied with the Future Movement opposed the move, after which the Grand Mufti reversed his decision.
The mostly Sunni Future Movement and Qabbani are at loggerheads over the management of the Dar al-Fatwa religious body.
Qabbani was attacked on last December 30 while he was at the Khashoggi Mosque attending the funeral of Lebanese young man Mohammad Chaar who was killed in the Starco explosion. Security forces managed to evacuate him and transport him to Dar al-Fatwa.
Chaar was killed in the explosion that targeted Future bloc member Mohammad Shatah, a key adviser to former Lebanese prime minister Saad Hariri.
Hezbollah which denounced the attack against Qabbani was accused of being behind Shatah's assassination.
The event came after a series of accusations against the Mufti, claiming that he was involved in many corruption cases.