Putin's Singapore dream costs Crimeans their banks and Burgers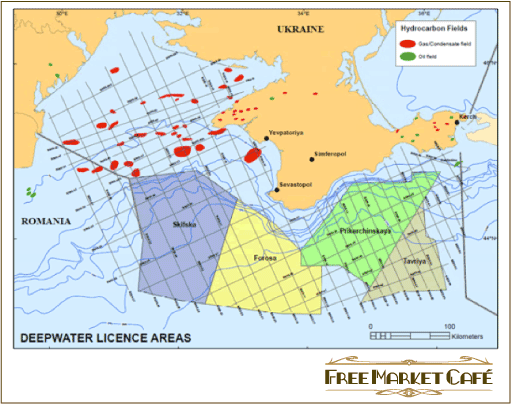 aa
President Vladimir Putin is trying to transform Crimea into the Singapore of the Black Sea. That effort so far has cost Russia's newest republic its entire banking system and all three of its McDonald's.
After Putin annexed Crimea in March, the government in Kiev banned all lenders operating under Ukrainian law from the region. Now almost every bank on the peninsula, from billionaire Igor Kolomoisky's Privatbank, Ukraine's largest, to Italy's UniCredit SpA (UCG) has been shuttered. Unlike UniCredit, which is refunding deposits, Privatbank simply pocketed the cash, leaving its clients to seek compensation from Russia.
"Thank God they decided to return my money," said Alla Anisomova, a retiree in her 60s who gets by on less than $300 a month. Anisomova is among the thousands of people who have flocked to the former Privatbank branch on Lenin Street in Kerch, a city on the eastern edge of Crimea, to apply for redress from Russia's Deposit Insurance Agency. The agency, which now controls the building, has pledged to return deposits of as much as 700,000 rubles ($20,000).
For Anisomova and Crimea's other 600,000 or so pensioners, the headaches of navigating the new bureaucracy have an upside. Putin has increased their monthly stipends 50 percent and by July will raise them to double what Ukraine paid. Those payments are made through local post offices, in cash.
Albania, Barbados

The pension increases, deposit compensations and pay raises for 140,000 public workers are part of the $48 billion Russia may spend by the end of the decade to transform Crimea into a commercial hub similar to Singapore, according to Oleg Savelyev, head of the new Crimea Affairs Ministry. That's about 10 times the annual output of the region of 2 million people.
"I blew the dust off the book, 'Singapore: From Third World to First' by Lee Kuan Yew to have another read when I became minister," Savelyev said in an interview in his office in the Economy Ministry in Moscow, where he was deputy minister before his promotion. "We will pursue Singapore's model in Crimea, we'll ensure a comfortable business environment there."
Lee, who ruled Singapore from 1959 to 1990, turned the former impoverished British colony into one of the wealthiest countries in the world. The World Bank ranks Singapore No. 1 on its annual ease of doing business survey. Russia is 92nd, just behind Albania and Barbados.
New Russia

"Regulatory principles in Crimea will be much better, simpler than in the rest of Russia," said Savelyev, 48, who was added to the European Union's sanctions list last month. "The region will not have the stifling bureaucratic system that Russia is notorious for. Our task is not to replicate the Russian model, but to create a much better one."
It's not just banks that Russia has in mind for Crimea, there's also gambling, tourism and wine. The peninsula will be designated a special economic zone, unique among the 84 regions of the world's largest country. The casinos will probably be located in Yalta, acting Prime Minister Sergey Aksyonov said.
"Casinos won't be scattered around Crimea," Aksyonov said in an interview in Simferopol, the regional capital. "The zone will be confined to an area of 50 to 100 hectares."
Yalta, a resort city where Leo Tolstoy and Anton Chekhov did some of their writing and czars Alexander III and Nicholas II built palaces, became the main holiday destination for Soviet workers under communism. Now the real estate along Yalta's picturesque embankment is the most expensive in Crimea.
Roosevelt, Churchill

The main attraction is the Livadia Palace, where wax statues of Soviet dictator Josef Stalin, U.S. President Franklin D. Roosevelt and U.K. Prime Minister Winston Churchill commemorate their meeting in 1945 to discuss the reorganization of Europe after the defeat of Nazi Germany in World War II.
"Crimea's economic potential is incredible," Aksyonov said. "We'll only need Russian aid during the transitional period. We'll return the funds with interest."
Vladimir Gubanov, who runs a division of Massandra, the winemaker founded by Nicholas II before Russia's last czar and his family were murdered by the Bolsheviks, said he couldn't agree more. Orders for Massandra's wines from Russian retailers have doubled and even tripled since annexation, Gubanov said.
"Taxes in Russia are lower than in Ukraine and the number of potential investors is many times higher," Gubanov said.
Lawmakers in Moscow are working on a draft bill that will offer tax and other incentives to stimulate exports, according to Savelyev, the minister for Crimea. Businesses there will operate under English commercial law rather than Russian legislation to attract foreign investment, he said.
'Boldest Dreams'

"We will try to put our boldest dreams into practice," Savelyev said.
Those dreams sound promising, but they aren't helping business owners now, said Natlia Kochurina, who owns a 10-room hotel in Kerch, where ancient Greeks established a colony about 2,600 years ago.
Tourism is one of the mainstays of the economy of Crimea, which National Geographic magazine named one of the world's top travel destinations last year, calling it "a diamond suspended from the south coast of Ukraine."
Colonized by ancient Romans as well as Greeks, Crimea was part of the Ottoman Empire until Catherine the Great's lover Grigory Potemkin engineered Russia's peaceful acquisition of the peninsula in 1783, writing "Russia needs its paradise." Soviet leader Nikita Krushchev gave Crimea to Ukraine in 1954, a move Putin called a mistake that needed to be rectified.
Presidential Election

The peninsula attracted 6 million visitors last year, about 70 percent of whom were Ukrainian and 25 percent Russian. Kochurina said those numbers have plummeted since annexation as the government in Kiev urges people to boycott the region and skirmishes continue between federal forces and seperatist rebels in eastern Ukraine. Elections to replace Kremlin-backed President Viktor Yanukovych, who fled to Russia amid bloody protests in February, are slated to be held May 25 in Ukraine.
Add to that the fact that all transactions are cash only because credit and debit cards no longer work and Kochurina said she's starting to wonder how long she can stay in business.
"Our future looks very vague," Kochurina said.
Another economic pillar, shipping, is also foundering, according to Leonid Orlov, deputy head of Krym, one of Crimea's five main ports.
The wharves are empty and the loading cranes are idle, Orlov said in an interview in Kerch, which is separated from Russia's southern Krasnodar region by the Kerch Strait.
'Political Blockade'

"An economic and political blockade is in place," said Valery Belyakov, the deputy head of the Temryuk port on the Russian side of the watery divide. "Crimea's main ports are in a state of legal limbo."
The local government plans to close two ports, in Fedosia and Yevpatoria, as part of a massive overhaul of the peninsula's infrastructure, Crimea's Deputy Prime Minister Rustam Temirgaliev said on his Facebook page.
Authorities plan to construct a new terminal at Crimea's only international airport, in Simferopol, and build ring roads around Simferopol and Sevastopol, home to Russia's Black Sea Fleet. They also plan to connect Sevastopol and Kerch, on opposite sides of the peninsula, by rail.
The most ambitious project is the 5-kilometer bridge that Russia plans to erect across the Kerch Strait, a project that may cost as much as $5.8 billion, according to the Regional Development Ministry in Moscow.
Build, Putin!

The government plans to start accepting bids for the bridge, which will have a four-lane highway and two railway tracks, later this year, according to Sergei Kelbakh, chairman of Russian Highways, the state-run company overseeing the project. Companies from China, Turkey and South Korea have already expressed interest, Kelbakh said in an interview, declining to be more specific.
Currently there are just two ways to reach Crimea directly from Russia, either on a two-hour flight from Moscow or a 30-minute ferry ride across the strait.
"Build the bridge, Putin!" a passenger on the Nikolai Aksenenko ferry wrote in the ship's comment log, identifying himself as Ustinov from Moscow and Sochi. "The ferry's slow!"
Aksyonov, the acting premier, acknowledged that any hope Putin has of replicating the commercial success of Singapore hinges on his ability to root out corruption. The practice is deeply entrenched in both Russia and Ukraine, which are ranked by Transparency International as the most corrupt major economy and the most corrupt country in Europe, respectively.
'Like Family'

"I summoned the ministers and warned them against taking bribes," Aksyonov said. "Those caught taking or giving bribes will be sent to work in Magadan," Aksyonov said, referring to the region of northeast Russia that became a forced-labor hub during the Stalin era.
Aksyonov said Crimeans are prepared for the "temporary economic difficulties " that come with reuniting with Russia after six decades apart.
That position was seconded by Yury Pivnenko, a retired fireman who supplements his pension by driving a taxi in Alushta, about 50 kilometers south of Simferopol.
"Putin brought us back home without firing a shot," Pivnenko said. "He's like family now."
Bloomberg