No presidential election in Lebanon before Assad relection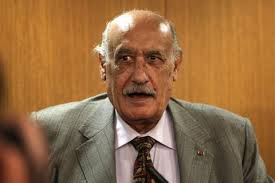 Baathist MP and former minister Issam Qansao told Al Anbaa newspaper in a report published on Sunday that there will be no presidential election in Lebanon before Assad is reelected with at least 70 % majority in the upcoming June election.
Qansao added : After Assad is reelected there will be a lot of repositioning by Lebanese politicians and this will affect the outcome of the lebanese presidential elections .
Commenting on the proposed all embracing 8-8-8 cabinet , he said this is not fair because many blocs within the March 8 alliance will not be represented . He called the proposed neutral cabinet a "big lie" since there are no independents in Lebanon. On the other hand he said he will be willing to give his vote of confidence to a neutral cabinet if its members are not politicians but closely connected with political parties.