Belly dancer to run for Egypt parliament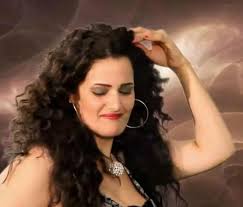 Egyptian belly dancer and actress Sama Al Masry has just announced that she would run in Egypt's upcoming parliamentary elections, and in doing so, she vowed to exact revenge on the Muslim Brotherhood.
"I will run in the elections, and I will hopefully win them so I can show the Brotherhood every day who they really are," she told the Egyptian newspaper Al Masry Al Youm.
Moreover, Sama said that she would seek a seat in the Sharqiyah governorate, the home district of ousted Egyptian President Mohammad Mursi.
But that's not the end of Sama's strangely aggressive anti-Brotherhood campaign. The belly dancer also claims to have a "special surprise" in store for the Brotherhood on her new show, Ayouh Bah.
According to the dancer, the programme will "uncover all the traitors and agents" in the Brotherhood — a tall order, but one that sounds very much in keeping with the Egyptian government's escalating crackdown on the Islamist group.
Sama is better known for her kooky political activism than her belly-dancing, though she often finds creative ways to combine the two.
She attracted international attention last year with a video that criticized the Obama administration's support of the Muslim Brotherhood.
In the video, Sama shakes her hips against a backdrop of photo-shopped pictures, including one of President Obama dressed in a hijab.
Blowing away wisps of fan-blown hair and batting her eyes for the camera, a supporter walks alongside her while waving a photo of Egypt's army chief, Abdul Fattah Al Sissi.
With her latest crusade against the Brotherhood, perhaps she will inject a crucial but as yet missing element in the Egyptian government's fight against the Brotherhood: sex appeal.
Washington post