Kuwait pledges to help Lebanon overcome the crisis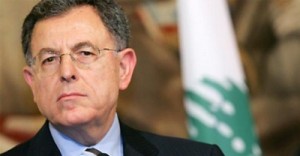 Kuwaiti Emir Sheikh Sabah al-Ahmad Al-Sabah voiced Tuesday his readiness to help Lebanon overcome its crisis during a meeting with former Lebanese Prime Minister and Future Movement parliamentary bloc leader MP Fouad Siniora.
"Kuwait is always ready to help Lebanon overcome the problems that it is facing." According to statement by Siniora office .
Some unconfirmed point to a possible grant from by Kuwait in the near future to help arm the Lebanese army , in line with what Saudi Arabia has already done.
"We hope Lebanon remains stable and moves forward to development and progress in the next phase. Kuwait is willing to do anything it is asked of to help Lebanon and the Lebanese," the Kuwaiti ruler was quoted as saying
President Michel Suleiman announced towards the end of December that Saudi Arabia pledged $3 billion to buy arms for the Lebanese Army from France to help support and strengthen the military.
"I am pleased to announce to the Lebanese people that Saudi King Abdullah bin Abdel Aziz Al Saud has decided to offer Lebanon a generous grant of $3 billion to help the Lebanese Armed Forces receive new weapons," the president said in a televised address to the nation on December 29, 2013.
Siniora left for Kuwait on Monday to be the guest of honor for the opening of the fifth Annual Conference of Governance Institutes for Training in the Middle East and North Africa, according to the statement by his office .