Jumblatt compares Assad to Sharon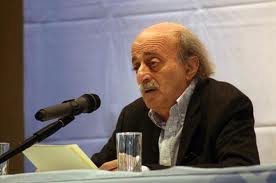 In an apparent criticism of Syrian President Bashar al-Assad, Progressive Socialist Party leader MP Walid Jumblatt compared Tuesday the late Israeli Prime Minister Ariel Sharon to some Arab leaders saying they had a lot in common.
"Sharon was very similar to some leaders in the Arab world who mistreated their people, displaced them and committed numerous massacres against them," Jumblatt said in his weekly column in the PSP-affiliated Al-Anbaa newspaper.
"It seems that 'Sharonism' is an Israeli policy that is being implemented in Israel and the Arab countries," Jumblat went on to say.
Sharon died at the age of 85 after a coma that lasted for eight years.