19 Syrian rockets hit Beqaa area in east Lebanon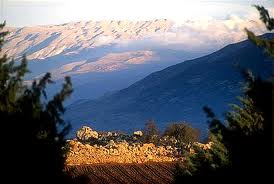 14 rockets fired from Syria's Qusayr area landed in an agricultural area between Arsal's Mrah and Khirbet Daoud, Lebanese security source told MTV on Tuesday.
Voice of Lebanon Radio (93.3) reported later that four artillery shells landed in the Mrah al-Sheikh area north of Khirbet Daoud.
Several areas in of the Beqaa region in east lebanon have been subjected to rocket attacks from Syria since the spring of 2013 after the Iranian-backed Hezbollah Shiite group decided to fight alongside Assad's soldiers against the mostly Sunni rebels trying to topple him. The rebels accused Hezbollah of invading Syria and vowed to move the war to Lebanon.