Free Syria Army chief 'working to unify ranks'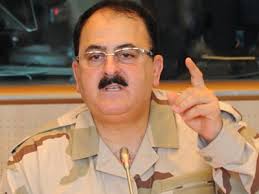 The head of the rebel Free Syrian Army, once the country's strongest armed opposition force but now increasingly marginalised, said Friday he is working to unify rebel ranks.
"The Supreme Military Council (of the FSA) reassures everyone that it is working… with the aim to prevent division (in rebel ranks), to unify ranks and to bring together all the fighters on the ground who believe in the Syrian people's revolution," General Selim Idriss said in a video published Friday.
"We consider that all those who fight against the criminal regime of Bashar (al-Assad) are our brothers, and we call on all revolutionary leaders to unify in the face of oppression."
Idriss's statement comes at a time when the moderate, Western-backed FSA is weaker than ever, as Islamists and jihadists have increasingly taken centre stage in the rebel camp.
Some two weeks ago, rebels from the recently formed but powerful Islamic Front captured the Supreme Military Council's (SMC) depots on the border with Turkey.
The Islamic Front, formed on November 22, is an alliance of rebel fighters and its emergence was a blow to the SMC, which had previously been the main rebel formation.
Two of the main components of the SMC — Jaysh al-Islam and Liwa al-Tawhid — abandoned the Idriss-headed group to join the Islamic Front. They took with them tens of thousands of fighters who are especially active around the key fronts of Aleppo in the north and in Damascus province.
The Islamic Front's capture of the SMC's depots led Washington and London to suspend non-lethal aid to the moderate rebels, citing fears that the Islamists were getting stronger.
Having begun as a rag-tag collection of military defectors and civilians taking up arms to defend peaceful anti-Assad protesters from the army and security services, the rebels have grown increasingly torn by ideological differences and conflicting interests.
Ahram