Iran facing difficulties in exporting its oil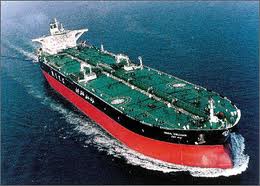 India has asked Iran to provide financial guarantees before Delhi continues to allow vessels with Iranian insurance cover to enter Indian waters, the latest sign of difficulties Iran is facing in exporting oil.
Iran and world powers reached a breakthrough agreement last month over Tehran's disputed nuclear programme that allowed the Middle Eastern nation to continue oil shipments at current levels of about 1 million barrels per day (bpd).
India's latest request, however, shows the struggle OPEC member Iran still faces in maintaining steady oil shipments.
International sanctions on Iran have made it difficult to insure refineries and ships involved in trade with Iran and forced India to settle 45 percent of oil payments in rupees through state-owned UCO Bank while refiners are withholding the remainder.
India is the second-biggest market for Iranian oil after China and India and Iran last week held discussions on ways to settle oil trade in hard currencies like dollars and euros. But no mechanism has been finalised yet.
In September India granted a three-month extension to Iranian underwriters Kish P&I and Moallem Insurance Co for insuring oil tankers and ships calling at Indian ports after Tehran provided a $1 billion sovereign backing.
India has sought financial security in the form of bank guarantees from Iran as sanctions by the United Nations, the United States and the European Union have reduced acceptability of the Iranian rial, according to a letter seen by Reuters.
India's Deputy Nautical Advisor, Deepak Kapoor, sent the letter to Iran's Economic Affairs and Finance Ministry on Dec. 10 ahead of a renewal of approval to the Iranian underwriters on Dec. 27.
India imported 47 percent less oil from Tehran in October from a year ago, helping New Delhi get a six-month waiver from the U.S. sanctions in December.
At the end of November Indian refiners owed about $2.2 billion for partial payments to Iran, while about $3 billion worth of rupees paid by refiners is lying in Tehran's account with UCO Bank.
India has asked Iran to provide a bank guarantee for 23 billion rupees ($369.98 million) from its account with UCO Bank as "a precautionary measure to cover any potential claims that may arise due to maritime incident in Indian waters".
India imports oil from Iran in Iranian vessels, while Indian exports to Iran of non-oilcommodities and industrial goods use the vessels of Iran's Hafiz Darya Shipping Lines (HDS) and Safiran Payam Darya Shipping Lines (SAPID).
An early submission of a bank guarantee would enable India's shipping ministry to consider further extension of conditional authorisation to Moallem Insurance Co and Kish P&I Club beyond Dec. 27 and promote bilateral trade, the letter said.
Deepak Kapoor and the head of India's shipping regulator, Gautam Chatterjee, did not respond to Reuters' calls for comment.
EU sanctions against Iran in place since mid-2012 bar members of Europe's International Group of Protection and Indemnity (P&I) Clubs – who include most insurers that cover the tanker market – from insuring Iranian oil and other shipments, leading to the emergence of untested insurance providers. ($1 = 62.1650 Indian rupees)
Reuters