Lebanon heading for more power blackouts. No fuel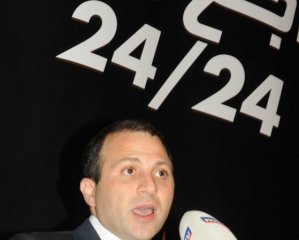 Lebanon is heading for more power blackouts as power plants will progressively start reducing their supply starting Monday afternoon due to fuel shortage.
The decision to reduce power supply was due to the Finance Ministry's delay in providing the credit funds necessary for the purchase of oil and gas used in the electricity production process, Electricité du Liban was quoted as saying by NOW.
The latest electricity crisis will result in the reduction of the hours of supply to most Lebanese regions, with some areas set to receive only 12-hours of power, the sources added.
They also said that even if the payments were secured, the ships providing the fuel required by the power plants will find it hard to dock at the nearby ports due to the harsh weather conditions expected this week.
In November, caretaker Energy Minister Gebran Bassil said that Lebanon will suffer from additional power cuts starting from December "because the Finance Ministry owes EDL money which it is not paying."