Putin calls Assad to discuss Syria peace moves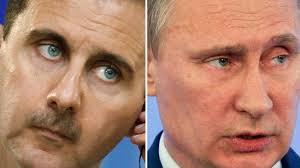 Russian President Vladimir Putin and Syrian leader Bashar al-Assad discussed plans for a peace conference and progress in the elimination of chemical weapons during a telephone call on Thursday, the Kremlin said.
It gave few details but said Putin had urged Assad's government to do all it can to alleviate the suffering of civilians and "positively assessed" the Syrian government's readiness to send a delegation to the planned peace talks.
Putin also voiced concern over what he called persecution of Christians and other religious minorities by extremists in Syria, apparently blaming this on Islamist militants fighting Assad's government.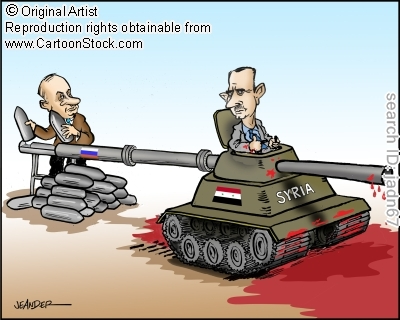 "The hope was expressed that the government of Syria will do everything possible to alleviate the suffering of the civilian population and restore peace between faiths," the Kremlin statement said.
Putin also "expressed satisfaction" with Syria's cooperation with an international mission overseeing the elimination of its chemical arms under a deal brokered by Russia and the United States. Washington and Moscow are also trying to arrange an international peace conference in Geneva.
The statement appeared intended to portray the Syrian president as taking a constructive approach to efforts to secure peace in his country after more than 2-1/2 years of conflict, and to underline Moscow's potential role as an interlocutor.
Russia has been Assad's most powerful backer during the conflict, sending arms and blocking Western efforts to condemn or pressure Assad. Russia says it is not trying to prop up Assad but that his exit cannot be a precondition for peace talks.
Reuters