Hezbollah MP calls prince Turki's remarks' dangerous'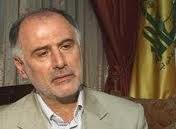 Hezbollah official Mohammed Fneish blasted Prince Turki Al-Faisal Al-Saud, chairman of the King Faisal Center forResearch and Islamic Studies and former director-general of the Kingdom's General Intelligence Directorate describing his remarks about Hezbollah as "very dangerous."
"This speech is very dangerous and it cannot go unnoticed and it is a threat against Hezbollah and Lebanon," said Fneish who serves as caretaker State Minister for Administrative Development
"Those obstructing the solutions in Syria, refusing Geneva 2 and arming, financing, inciting and playing the sectarian game, are the core of the problem and are responsible for everything that is taking place in Lebanon and the region," Fneishnwas quoted by CNA as saying in reference to Saudi Arabia.
During a lecture that he delivered at the National Council on U.S.-Arab Relations in Washington, DC on October 22, Prince Turki Al-Faisal Al-Saud warned that "Lebanon is on the brink of civil war as Hezbollah continues to implement its own agenda without giving any consideration to law and order."
The party "is willing to risk the foundations on which the entire Lebanese political system was built in order to prevent the collapse of Syrian President Bashar Assad's regime and impede the work of the Special Tribunal for Lebanon that is probing the assassination of former premier Rafik Hariri,"
"Saudi Arabia believes that the law needs to be imposed in Lebanon and it supports all efforts aimed at putting an end to Hezbollah's intervention in Syria and bringing its leaders who are suspected of being involved in the Hariri murder to court," the prince added.
Thousands of Hezbollah fighters are fighting alongside the forces loyal to president Assad against the Syrian rebels who are seeking to overthrow the 40 year old regime despite the Baabda agreement that calls for distancing Lebanon from regional and international conflicts.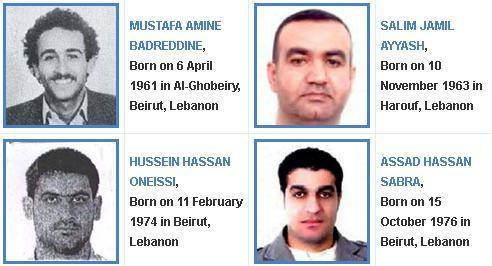 Five members of Hezbollah have been indicted by the Special Tribunal for Lebanon (STL) in the assassination of former Lebanese prime minister Rafik Hariri , but Hezbollah chief Hassan Nasrallah refused to hand them over to the international court.
Prime Minister-designate Tammam Salam has been trying since his appointment last April to form a cabinet based on giving an equal share to the rival political blocks – March 14 , March 8 and the centrists, but the Hezbollah led March 8 alliance has been insisting on having a bigger share in the cabinet to allow it to veto its decisions . Salam has been opposed to giving any party a veto power ( usually referred to as a blocking third ) and has been insisting that the 8-8-8 formula is in the best interest of Lebanon . He has on several occasions floated the idea of forming a neutral cabinet of technocrats, but Hezbollah and its ally FPM leader MP Michel Aoun have been opposed to this idea too and this is why Lebanon is still without a government and Mikati is still acting as the caretaker Prime Minister.
The presidential palace was targeted in a rocket attack on August 1 hours after a speech by president Michel Suleimna on Army Day in which he criticized Hezbollah's role in defending the Syrian regime.
"The army's mission would be impossible if a party or more from Lebanese people get involved in wars outside Lebanon ", Suleiman stressed in another reference to the thousands of Hezbollah fighters who have been trying to prevent the collapse of Syrian regime .
Hezbollah which was established by the Iranian Revolutionary Guards in 1982 was accused of being behind the attack against the Baabda palace.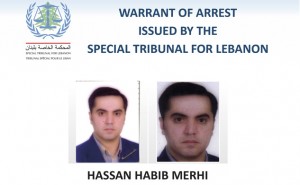 Hezbollah, which was credited with the liberation of Lebanese territories from Israel in 2000 was a very popular organization in Lebanon and throughout the Arab world. Back then pictures of the Hezbollah chief were posted everywhere here in Lebanon and the Arab and Muslim countries.
But according to analysts ever since its 2006 war with Israel, Hezbollah has become a huge liability for Lebanon. Despite the destruction of Lebanon's infrastructure and the great loss of lives during that war Hezbollah claimed victory and used its arms to try and bring down the government of former PM Fouad Siniora, who helped in ending that war.
In 2008 Hezbollah pointed its guns against the Lebanese people when it occupied more than half of Beirut and tried but failed with a great loss of lives to occupy Mt Lebanon .
In 2011 Hezbollah brought down the government of former PM Saad Hariri and reportedly used its arms to force progressive socialist party leader MP Walid Jumblatt and his parliamentary bloc to vote for its candidate Nagib Mikati as the new premier .